Senior Data Analyst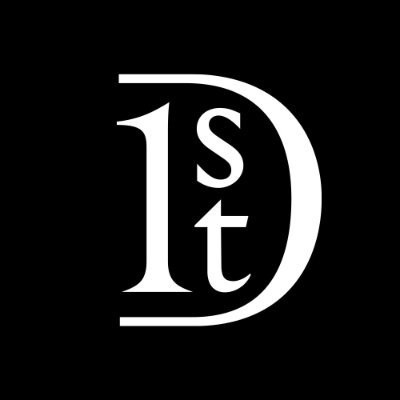 1stdibs
IT, Data Science
New York, NY, USA
Posted on Tuesday, August 22, 2023
1stDibs is a one-of-a-kind online marketplace that connects design lovers to more than one million extraordinary pieces, from furniture and fine art to jewelry and fashion. As a leading global marketplace for design lovers, we enable shoppers to discover beautiful things and interact with top sellers from around the world and our team shares that passion. Our best-in-class platform allows shoppers to buy directly, negotiate a price, or bid on items at auction and enables them to interact with sellers throughout all stages of the transaction — including item inquiries, price negotiations, and customization requests.
As the Senior Data Analyst you will have the opportunity to learn and develop expertise around how a luxury e-commerce marketplace leverages analytics to function and drive decisions. You will be a self-starter who can jump in without being asked, see the big picture but pay close attention to detail, and demonstrate strong verbal and written communication skills. By leveraging data-driven insights, you will help shape the direction of our strategy, identify opportunities for growth, and contribute to the continuous improvement of our platform.
This role will require in office presence in our NYC office 2-3 times a week.
What You Will Do
Data Analysis: Collaborate with cross-functional teams to identify and analyze key performance metrics, customer behavior, sales trends, and other relevant data. Transform raw data into meaningful insights to guide business strategy.
A/B Testing: Partner with product team to plan, execute, and analyze A/B tests to assess the impact of different product features and improvements on user behavior, conversion rates, and engagement.
Reporting: Collaborate closely with all areas of the business (Product, Marketing, Operations, Supply) to provide scalable reports, dashboards and visualizations that inform key stakeholders and drive business processes.
Data Management: Lead efforts to streamline data organization and collection. Translate business requirements into data requirements and provide implementation guidelines. Perform data quality audits, identify data collection issues, suggest improvements and implement fixes.
Collaboration: Work closely with product managers, designers, engineers, and other stakeholders to translate data insights into actionable recommendations.
What You Will Bring
Bachelor's degree in Statistics, Mathematics, Economics, Business or a related field.
Proven experience (3+ years) as a Product Analyst, Data Analyst, BI Analyst, or similar role in ecommerce, retail, or media.
Strong analytical skills with advanced proficiency in data manipulation, querying, and visualization tools.

Coding Languages: SQL required, SAS preferred
Visualization Tools: Looker, Tableau preferred

Advanced mastery of Google Analytics, for both tracking and reporting
Experience with A/B testing methodologies and statistical analysis.
Excellent communication skills, both written and verbal, to effectively convey complex findings to different audiences.
Ability to work collaboratively in a cross-functional team environment.
Detail-oriented mindset with the ability to balance multiple tasks and deadlines.
Strong problem-solving skills and a proactive approach to identifying opportunities for improvement.
Nice to haves
Admin experience with Google Analytics and Google Tag Manager
Experience with marketplace ecommerce platforms
Our overall compensation package is made of several parts, base compensation being one of them. At 1stDibs we value and are proud of our culture, innovation, professional development and training workshops, trust and giving back to the community. Equity, a comprehensive benefits package, and incentive (IF APPLICABLE) are all are components of your total compensation package. Ultimately, in determining your pay, we'll consider your location, experience, and other job-related factors.
Tri-State Pay Range
1stDibs is an Equal Opportunity Employer
The 1stDibs mission, to enrich lives with the extraordinary, can only be achieved when diversity, equity and inclusion are embedded into our values, culture and the way we do business. Enabling access to and celebrating unique and diverse perspectives is at the very core of what we do. We are committed to attracting and retaining the best talent in the industry, who are reflective of the diversity of our communities, and fostering an environment where every individual feels they belong, are valued and heard. As a leading design marketplace, we leverage the power of our platform and brand to empower historically underrepresented individuals, and the businesses they own, across the art and design industries.
Total Compensation Statement
1stDibs is committed to attracting, motivating and retaining top talent who drive the business forward and help us achieve our mission and vision. The company's Total Compensation packages are designed to reward performance, be fair, equitable, and competitive, and consist of base salary, equity (where applicable), and health and work-life benefits.