National Security & Intelligence Sales Account Manager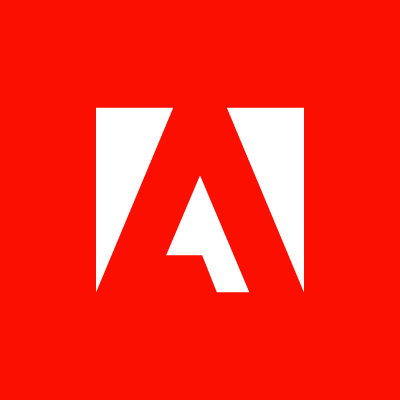 Adobe
Sales & Business Development
Remote
Posted on Monday, April 17, 2023
Our Company

Changing the world through digital experiences is what Adobe's all about. We give everyone—from emerging artists to global brands—everything they need to design and deliver exceptional digital experiences! We're passionate about empowering people to create beautiful and powerful images, videos, and apps, and transform how companies interact with customers across every screen.

We're on a mission to hire the very best and are committed to creating exceptional employee experiences where everyone is respected and has access to equal opportunity. We realize that new ideas can come from everywhere in the organization, and we know the next big idea could be yours!
We deliver digital government solutions that put people first. Our software is used by Department of Defense customers for digital transformation in their public facing engagement to constituents, to other agencies across government, to their employee intranets, and to mission environments that support our country. Our enterprise software and cloud services make, lead, and measure digital content in electronic documents and digital media, using forms, workflow, content management, analytics, information assurance, and collaboration technologies. We maintain a strong emphasis on security, with seven FedRAMP authorized government cloud solutions and the authority to operate in other government networks!
Job Description
To support our public sector customers, we seek strong candidates that have extensive National Security experience and appreciate the needs of the mission. Adobe Systems Federal is looking for a strong candidate to:
Create, maintain, and implement a business plan for the assigned vertical with goals and objectives, based on opportunity, customer needs, and Adobe's strategic direction.

Define the sales strategy through a Strategic Account Plan to increase customer footprint for Adobe's offerings in each account. Build a process of strategic account mapping and SES Level relationships using presales, consulting and the partner management teams.

Ability to influence & direct multi-functional teams without formal authority. Inherently collaborative, while also demonstrating leadership to successful conduct strategic plan

Build SES Level relationships with Directors, CIO's, Mission and Critical Communication leaders via value-based selling involving return on investment analysis and being able to build an abstraction between the technology itself and the core business benefits which are easily understandable by public sector executives

Sound Business acumen around Forecasting and Pipeline Management. Maintain regular pipeline forecasts and provide business health checks to senior sales management

Handle complex contract negotiations with ability to engage all key support (Contracts, Technical teams, Legal, Operations)

Ensure that proper security & legal compliance measures are always applied and followed.
Required Qualifications:
Bachelor's Degree and preferably an MBA from respected colleges

Minimum 5 years enterprise software sales experience within federal government and National Security agencies

Proficiency in at least one sales methodology such as Value Selling, Challenger Selling, Spin Selling, etc..

Experience with cloud technology with preference in SaaS

Outstanding Interpersonal Skills – Written and Oral

Requires at Top Secret Clearance preferably TS/SCI or ability to achieve
Our compensation reflects the cost of labor across several U.S. geographic markets, and we pay differently based on those defined markets. The U.S. pay range for this position is $231,700 -- $344,900 annually. Pay within this range varies by work location and may also depend on job-related knowledge, skills, and experience. Your recruiter can share more about the specific salary range for the job location during the hiring process.
At Adobe, for sales roles starting salaries are expressed as total target compensation (TTC = base + commission), and short-term incentives are in the form of sales commission plans. Non-sales roles starting salaries are expressed as base salary and short-term incentives are in the form of the Annual Incentive Plan (AIP).
In addition, certain roles may be eligible for long-term incentives in the form of a new hire equity award.
Adobe is proud to be an Equal Employment Opportunity and affirmative action employer. We do not discriminate based on gender, race or color, ethnicity or national origin, age, disability, religion, sexual orientation, gender identity or expression, veteran status, or any other applicable characteristics protected by law. Learn more.

Adobe values a free and open marketplace for all employees and has policies in place to ensure that we do not enter into illegal agreements with other companies to not recruit or hire each other's employees.