Senior Designer, Frame.io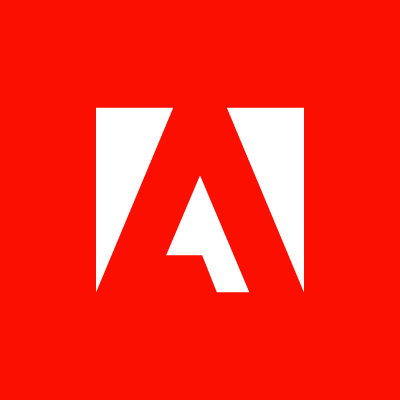 Adobe
Design
New York, NY, USA
Posted on Wednesday, June 28, 2023
Our Company

Changing the world through digital experiences is what Adobe's all about. We give everyone—from emerging artists to global brands—everything they need to design and deliver exceptional digital experiences! We're passionate about empowering people to create beautiful and powerful images, videos, and apps, and transform how companies interact with customers across every screen.

We're on a mission to hire the very best and are committed to creating exceptional employee experiences where everyone is respected and has access to equal opportunity. We realize that new ideas can come from everywhere in the organization, and we know the next big idea could be yours!
The Opportunity
Frame.io, an Adobe Company, is changing the future of how videos are made by helping over 1 million creative professionals seamlessly collaborate from all over the world. We have built a product creatives recognize and love through constant innovation and incredible attention to detail.
We're looking for a Senior Product Designer to help us push the boundaries of what's possible in a creative collaboration experience. In this role, you'll help define the product experience across our Desktop experience, partnering with product management, research, and engineering to make sure we continue to innovate and hold the bar high in our product experiences.
This is a role for a creative individual with strong interaction design skills, excellent aesthetic judgment, and an ability to systematically work through complexity. You'll define the Frame.io experience through strong design process – using wireframes, prototypes, polished UI, and more to tell a story through your work. Your work will inspire delight every time a customer uses Frame.io.

What You'll Do
Design simple, elegant, and user-centric experiences that delight customers
Define a user interface using sketches, wireframes, flows, prototypes and Frame.io's own UI design system
Build functional prototypes to validate and test your designs
Participate in user research and testing
Look for opportunities to approach problems in new and inventive ways
Help maintain visual and brand consistency across our products
Collaborate with team members to translate business objectives into unique product experiences

What You Need To Succeed
4+ years of proven experience in fast-paced creative environments
Ability to convey design ideas via sketches, storyboards, high-fidelity mockups, prototypes, and animation
Possess both exceptional product design skills and an ability to think conceptually and strategically
A compelling portfolio of work that demonstrates high-quality design work and tells a story
Strong presentation skills
A breadth of cultural reference points
Expertise in Figma, our primary design tool, and other tools for prototyping product experiences
Experience with video, content, and NLEs such as Adobe Premiere and Final Cut Pro is a plus but not a requirement
Our compensation reflects the cost of labor across several U.S. geographic markets, and we pay differently based on those defined markets. The U.S. pay range for this position is $111,700 -- $206,100 annually. Pay within this range varies by work location and may also depend on job-related knowledge, skills, and experience. Your recruiter can share more about the specific salary range for the job location during the hiring process.
At Adobe, for sales roles starting salaries are expressed as total target compensation (TTC = base + commission), and short-term incentives are in the form of sales commission plans. Non-sales roles starting salaries are expressed as base salary and short-term incentives are in the form of the Annual Incentive Plan (AIP).
In addition, certain roles may be eligible for long-term incentives in the form of a new hire equity award.
Adobe is proud to be an Equal Employment Opportunity and affirmative action employer. We do not discriminate based on gender, race or color, ethnicity or national origin, age, disability, religion, sexual orientation, gender identity or expression, veteran status, or any other applicable characteristics protected by law. Learn more.

Adobe values a free and open marketplace for all employees and has policies in place to ensure that we do not enter into illegal agreements with other companies to not recruit or hire each other's employees.