Customer Success Manager - Search Engine Marketing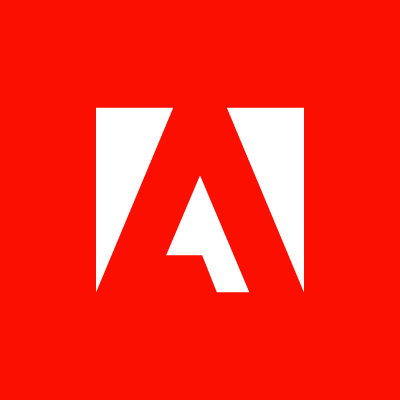 Adobe
Marketing & Communications, Customer Service, Sales & Business Development
New York, NY, USA
Posted on Tuesday, August 1, 2023
Our Company

Changing the world through digital experiences is what Adobe's all about. We give everyone—from emerging artists to global brands—everything they need to design and deliver exceptional digital experiences! We're passionate about empowering people to create beautiful and powerful images, videos, and apps, and transform how companies interact with customers across every screen.

We're on a mission to hire the very best and are committed to creating exceptional employee experiences where everyone is respected and has access to equal opportunity. We realize that new ideas can come from everywhere in the organization, and we know the next big idea could be yours!
The Opportunity:
At Adobe, we're changing the world. How? We give people the tools to bring their ideas to life and create content that makes life more fun and work more relevant. We give businesses and organizations the power to truly engage their customers. We're the ones behind the gorgeously designed content that streams across your laptop, TV, phone, and tablet every day—and who harness the power of big data to help companies move from data to insight and insight to action by delivering content that people crave most. We're a company that understands that product innovation comes from people innovation, and that's why we invest in encouraging leaders throughout the organization. Adobe is growing and finding new ways to harness the potential of its software and people in a developing digital world.
The Role:
Adobe Advertising Cloud is looking for an Customer Success Manager (CSM) to drive active use and value realization of the technology investments of our customers. CSMs are responsible for strategic development and day-to-day management and optimization of our clients' paid search programs, with the main goal of driving our clients' business goals.
CSMs are responsible for ensuring the overall success for a portfolio of accounts and are adept at building a consultative relationship with the key leaders within that portfolio. You will act as a trusted partner to our customers and build positive relationships, help your customers understand how our products and solutions work to help drive usage, and ultimately ensure they realize value from their investment. The Account Manager should be a leader, forward-thinking, analytical, creative, meticulous and a team-player.
Required Outcomes:
Ability to learn, work in and speak to the Advertising Cloud technology within the first three months of employment. Demonstrate client satisfaction with 90%+ renewal rate. Work with clients to provide internal forecasts that are highly accurate. Build a 90-day plan for each managed service client to ensure continual progress on account(s). Delegate tasks appropriately. Ensure client goals are being met. Compile quarterly reviews and present to client team members, including C-level executives. Demonstrate a strong understanding of the Ad Cloud technology, the client's business, ongoing strategies and future recommendations. Demonstrate strong presentation and communication skills. Maintain up-to-date knowledge of our related technology and be able to clearly articulate business value. Own the client relationship. Be the main day-to-day contact for the client, answering questions, setting direction, reviewing performance, leading calls and making recommendations.
Minimum Job Qualifications:
BA/BS required
3-6 years' client services experience managing digital marketing accounts
Background in Search Marketing/SEM/PPC
Advanced working knowledge of Excel (e.g. pivot tables and v-lookups) and PowerPoint a must
Background in Performance Display Advertising (including Video) or Social Media, a plus
Experience working with third party technologies, a plus
Experience in quantitative analysis of marketing results
Collaborative colleague who is highly organized, detail oriented, proactive, analytical and creative
Capable of balancing multiple ad hoc requests
Excellent written and oral communication skills
Proven history of self-direction and ability to meet timelines through solid time management
Our compensation reflects the cost of labor across several U.S. geographic markets, and we pay differently based on those defined markets. The U.S. pay range for this position is $75,500 -- $138,300 annually. Pay within this range varies by work location and may also depend on job-related knowledge, skills, and experience. Your recruiter can share more about the specific salary range for the job location during the hiring process.
At Adobe, for sales roles starting salaries are expressed as total target compensation (TTC = base + commission), and short-term incentives are in the form of sales commission plans. Non-sales roles starting salaries are expressed as base salary and short-term incentives are in the form of the Annual Incentive Plan (AIP).
In addition, certain roles may be eligible for long-term incentives in the form of a new hire equity award.
Adobe is proud to be an Equal Employment Opportunity and affirmative action employer. We do not discriminate based on gender, race or color, ethnicity or national origin, age, disability, religion, sexual orientation, gender identity or expression, veteran status, or any other applicable characteristics protected by law. Learn more.

Adobe values a free and open marketplace for all employees and has policies in place to ensure that we do not enter into illegal agreements with other companies to not recruit or hire each other's employees.