Sr. Director, Developer Experience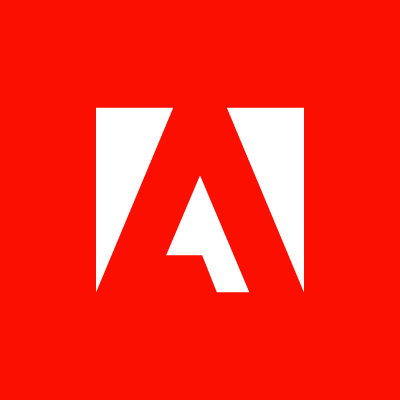 Adobe
Software Engineering
New York, NY, USA
Posted on Friday, September 8, 2023
Our Company

Changing the world through digital experiences is what Adobe's all about. We give everyone—from emerging artists to global brands—everything they need to design and deliver exceptional digital experiences! We're passionate about empowering people to create beautiful and powerful images, videos, and apps, and transform how companies interact with customers across every screen.

We're on a mission to hire the very best and are committed to creating exceptional employee experiences where everyone is respected and has access to equal opportunity. We realize that new ideas can come from everywhere in the organization, and we know the next big idea could be yours!
The opportunity
As the Sr. Director of Developer Experience at Adobe, you will build and lead a team that ensures that Adobe engineers have the best development workflow possible. You will help them learn new skills, use the latest tools, and follow best practices. Your team's goal is to increase developer velocity and efficiency across Adobe's engineering organization.
What you will do
Build and implement a strategy for developing and supporting an Adobe developer environment, which will include a standard set of open-source and platform tools. You will drive the adoption of this environment and measure its impact on developer speed and quality. You will also use AI and other technologies to improve the developer experience.
Assess the needs and challenges of high-value teams. You will work with them to improve their engineering processes, such as guidelines, training, and migrations, and solve any issues they face.
Build internal courses on Adobe best practices and new hire training. You will ensure that developers have easy access to the most relevant and up-to-date training and tools.
Establish and promote internal standards that foster code reuse, documentation quality, and best practices across projects.
What you will bring
A recognized leader in developer experience, with a proven track record of crafting and managing a world-class developer environment.
A PhD in computer science or equivalent.
An expert in C++, TypeScript skills encouraged.
Strong leadership skills and can encourage and empower your team and stakeholders.
Excellent communication skills and can collaborate effectively with senior engineering management.
Our compensation reflects the cost of labor across several U.S. geographic markets, and we pay differently based on those defined markets. The U.S. pay range for this position is $180,500 -- $387,200 annually. Pay within this range varies by work location and may also depend on job-related knowledge, skills, and experience. Your recruiter can share more about the specific salary range for the job location during the hiring process.
At Adobe, for sales roles starting salaries are expressed as total target compensation (TTC = base + commission), and short-term incentives are in the form of sales commission plans. Non-sales roles starting salaries are expressed as base salary and short-term incentives are in the form of the Annual Incentive Plan (AIP).
In addition, certain roles may be eligible for long-term incentives in the form of a new hire equity award.
Adobe is proud to be an Equal Employment Opportunity and affirmative action employer. We do not discriminate based on gender, race or color, ethnicity or national origin, age, disability, religion, sexual orientation, gender identity or expression, veteran status, or any other applicable characteristics protected by law. Learn more.

Adobe values a free and open marketplace for all employees and has policies in place to ensure that we do not enter into illegal agreements with other companies to not recruit or hire each other's employees.