Client Strategy Lead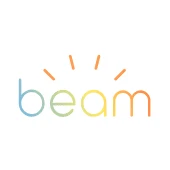 Beam Impact, Inc.
Remote
Posted on Monday, April 25, 2022
At
Beam
, we're on a mission to shift $10B from brands to nonprofits by creating what loyalty would look like if it were designed for today's customers. In the last year, we've funded 4M+ meals for food-insecure communities, the prevention of 1M+ lbs of CO2, and more.
Across our network of 90+ mission-driven brands like Instacart, Roots Canada, and Parade, we let you make ~1% of every purchase go to a high-impact nonprofit you choose from a curated set reflecting what the brand stands for–at no extra cost.
As customers see how their dollars are going towards goals, like funding the removal of 10K lbs of plastic from the ocean, Beam builds emotional buy-in. We lift average order value by 15% and convert 30% more customers to make a second purchase within 90 days–far outperforming traditional loyalty, especially with millennials and Gen Z.
Are you looking for a highly motivated team working together to build a category defining product driving massive social impact? The Client Strategy Lead will play a key role in (a) deepening partnerships within our network of mission-driven brands to meaningfully drive revenue, and (b) building our Client Strategy playbook, and (c) optimizing client-facing product as we grow from a team of <10 to >50 this year.
As with any fast-growing, early-stage team, responsibilities are likely to evolve. The
Client Strategy Lead
can expect to work closely with 3-4 other members of our Beam's Client Strategy team and Social Impact Partnerships Lead, and Chief of Staff to:
·
Build foundational post-close processes & playbook
·
Own post-close relationships with a portion of Beam's clients
·
Collaborate cross-functionally with Beam's Product and Engineering teams to onboard new
partners
, including project management & QA
·
Analyze ROI and identify opportunities to deepen partnerships and maximize value for partners
· Identify and lead execution of
product marketing strategies to increase usage of the Beam integration
· Work with Product team to develop product strategy for Beam's client-facing portal based on ROI patterns and client feedback to enable tailored ROI storytelling and visualization
·
Synthesize partner requests into potential new features, and work with our Product team to add requested new features to our product roadmap
This is a client-facing role for someone with strong product instincts who wants to join a company on a path to major scale while creating tremendous social good. The ideal candidate is analytical, detail-oriented, process-driven, a confident presenter, a strong relationship builder, positive, driven by impact, and loves a challenge.
The biggest predictors of success in this role are excellent orientation to detail and relationship-building skills, as well as comfort discussing different social issues with partners. Prior client facing experience is required.
Examples of promising former experience include:
·
2-4 years of experience in a Client-facing or -supporting role either in Management Consulting or at a high-growth SaaS company
·
Product experience, especially in a SaaS company
·
Previous partnership experience at a startup, nonprofit, or political campaign
·
Confidence while presenting, particularly with numbers
·
Excellent and efficient written communication
This role will pay between $120,000-135,000 in total cash compensation
· Unlimited PTO with a required minimum of at least 2 weeks off per year
· Flexible work from home policy
· Competitive salary
· Significant company stock options
· Partial 401k match
· Healthcare, vision, dental fully covered
· Paid parental leave for all parents
·
$100 / month in wellbeing stipend to be used at your discretion (e.g., gym membership, mental health resources like yoga classes & meditation app subscriptions)
· $750 / year in professional development (e.g., conferences, courses, books)
· Option to work in our gorgeous NYC HQ with sunlight, plants, drinks, snacks, music and energy
· Regular team events and volunteering
· Regular on-sites every 4-6 months for the entire Beam team to come together for team-building in NYC
· $1,000 referral bonuses for every new member of the growing Beam team that you send our way
Beam is an equal opportunity employer and we value diversity. We do not discriminate on the basis of race, religion, color, national origin, gender, sexual orientation, age, marital status, veteran status, or disability status, or any other characteristic protected by law.
We are a remote-friendly company that is able to hire in all 50 states and D.C and Canada. We can't sponsor working visas, so all applicants will need to have work authorization in the US or Canada.