Sales Development Representative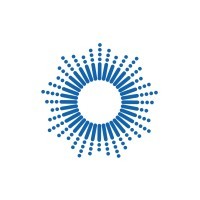 BrightHire
Sales & Business Development
Remote
Posted on Friday, August 25, 2023
BrightHire is a category-creating Series B software company with a mission is to give everyone the hiring experience they deserve.
Our vision is to build the first excellence platform for smarter, faster and more equitable hiring. In pursuit of this vision, we're backed by the investors behind Figma, MongoDB and Slack; business builders like Dick Costolo, Gokul Rajaram and Nick Mehta; and future of work thought leaders like Laslzo Bock and Adam Grant.
Our goal is to ensure that BrightHire upholds an inclusive environment where all people feel that they are equally respected and valued, whether they are applying for an open position or working at the company. We welcome applicants of any educational background, gender identity and expression, sexual orientation, religion, ethnicity, age, citizenship, socioeconomic status, disability, and veteran status, and we'd love to learn about what you can add to our team.
As a Sales Development Rep, you will be absolutely critical to the future growth of BrightHire and play a central role in transforming an industry.
Your mission will be to generate new opportunities by reaching out to key stakeholders at fast growing companies to garner interest.
You'll get the chance to wear many hats and contribute in areas outside of your day-to-day life. And be rewarded for doing so. We are constantly looking to improve the way we work, and one of our core values is Invest in Our People. If you have ideas, this is an environment where you'll be supported to express and test them.
In your day to day:
You'll partner with your account executives to develop new opportunities in a defined territory. and write highly personalized, effective notes.
You'll hit the phones having mastered and personalized our talk tracks and objection handling.
You'll push yourself to come up with creative ideas to capture the attention of our target prospects. Have fun, experiment, and scale up the ideas that work!
You'll develop strong relationships across our team and contribute to product ideation, company culture. You'll Operate Like an Owner to help improve the business for future teammates.
You'll meet with your leader and the team to stretch your skills and receive constructive feedback. We are in it together, and will grow and win as a team!
About you:
You're a voracious reader and love to write creatively. A must have.
You're empathetic and genuinely enjoy getting to know people.
You're relentless, confident, hard working and won't take no for an answer.
You're coachable, and receive feedback well.
You're comfortable being uncomfortable - you know that this is where you grow.
You're comfortable learning on the fly and figuring things out for yourself.
How to stand out:
You have prior experience prospecting or generating sales opportunities - in any context.
You have a passion for or experience in recruiting or the human capital field.
You can point to a track record of achievement and consistently pushing yourself to exceed expectations.
You're technically savvy and have experience using Hubspot, Salesloft, Zoominfo, Linkedin Sales Navigator, Google Docs, Slack, Loom, and Notion.
More about us:
We're very collaborative, we're always brainstorming ideas about product, strategy, etc.
We use our product daily in our own hiring, which is rewarding and gives us product empathy!
We try to make sure everyone stays connected to users and clients, joining sales and client meetings, talking to end users, etc.
Everyone is self-motivated, autonomous, and seeks ways we can continuously improve as a company
We're generous, self-deprecating, look for reasons to laugh, and enjoy sharing our ideas for band names, posting photos from our walks, and reminiscing about previous travel...
Benefits:
Meaningful equity
Fully paid health, dental and vision coverage
Generous budget for your ideal work environment
Unlimited PTO, with a minimum # of days everyone must take :)
Annual learning stipend for courses, conferences, etc.
Monthly snack pantry delivered to your door
*Note to Recruiters and Placement Agencies: We do not accept unsolicited agency resumes. Please do not forward unsolicited agency resumes to our website. We will not pay fees to any third party agency or firm and will not be responsible for any agency fees associated with unsolicited resumes. Unsolicited resumes received will be considered our property.