Curriculum Developer - Web Development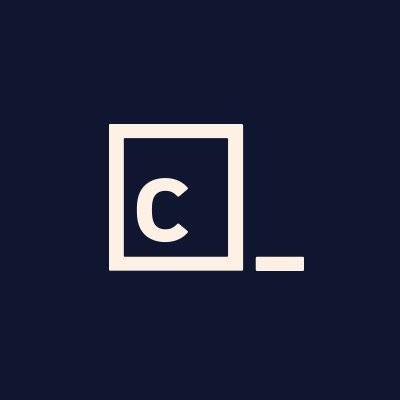 Codecademy
Software Engineering
Remote
Posted on Friday, August 4, 2023
We are NYC based, but remote friendly unless specified.
Hello, World! Codecademy is on a mission to build inspiring careers in technology through engaging, accessible, and interactive online coding education.
Our learners have gone on to start new jobs, launch new companies, and lead new lives thanks to their work with Codecademy, and our platform has transformed the way businesses develop and retain their teams.
Since 2011, our team has grown to over 200 employees serving 50+ million learners from 190+ countries. We've raised over $82M in venture capital funding from top investors including Prosus, Owl Ventures, Union Square Ventures, Y Combinator, and more--which gives us the capital to get stuff done in an impactful way.
Join us to help build a business that empowers tens of millions of people to lead better lives!
The Curriculum Developer is responsible for designing and authoring educational content, creating educational products, and ensuring that learner outcomes can be successfully achieved.
Roles and Responsibilities:
Design and author new content, including lessons, quizzes, projects, courses, and outcome-oriented learning paths.

Review, provide feedback to, and mentor a network of 3rd party authors who contribute content to Codecademy.

Research educational techniques and philosophies, and apply them to curricula.

Research the learner experience, identify weaknesses in curriculum and make improvements to existing content.

Collaborate with designers, engineers, product managers, and marketers to design, create, market, and improve Codecademy's curricula.
Collaborate with the Customer Support and Product teams to gain insight into the learner experience and make data-based improvements to curricula.
Collaborate with the Product and Engineering teams to create and improve the content authoring process and tools, and make improvements to our learning environment.
Minimum Requirements:
Bachelor's degree or practical experience required.

Professional or volunteer experience as a teacher or instructor.

Software development experience in one or more general purpose programming languages, including, but not limited to: Python, R, JavaScript, Ruby, Java, C++, C#, PHP, Swift, or Go.

Experience with developer tools such as Git, GitHub, and the command line.

Interest and ability to learn programming languages, libraries, and frameworks quickly.
Bonus Qualifications:
Bachelors or Masters in Computer Science or Education.

Project, product, or people management experience involving small to large teams.
Experience working with 3rd party authors and vendors to deliver high-quality content.
Experience with writing educational content that reaches a wide audience in a digital format (such as blogs or e-books) or in print.
Codecademy has helped over 45 million people learn to code. Join one of the most exciting technology companies in New York as we change the way people learn and advance their careers.
Equal Employment Opportunity
At Codecademy, we are committed to teaching people the skills they need to upgrade their careers. Codecademy aims to educate a richly diverse demographic of learners with our product and in order to accomplish this, we believe our team should reflect that rich diversity. Our company celebrates diversity in all of its forms-- race, gender, color, national origin, marital status, sexuality, religion, veteran status, age, ability, disability status-- and works to create an inclusive workplace where people of all backgrounds and beliefs are empowered to better their futures.
#LI-Remote