Administrative Assistant, Cornell Tech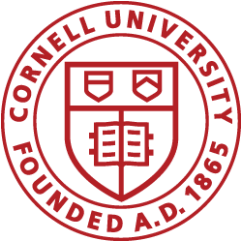 Cornell University
Administration
New York, NY, USA
Posted on Thursday, April 13, 2023
Cornell University embraces diversity and seeks candidates who will contribute to a climate that supports students, faculty and staff of all identities and backgrounds. We strongly encourage individuals from underrepresented and/or marginalized identities to apply.
Cornell Tech is a new graduate campus of Cornell University that brings together faculty, students, business leaders and tech entrepreneurs in a catalytic environment to reinvent the way we live in the digital age.
A hallmark of Cornell Tech is a rapid pace of change and growth, which serves as opportunities to pursue excellence and improvement, not merely scale. We iterate to learn quickly from our activities and to improve our programs and ways of working. We further expect our organizational structure to continue to change, given the pace of our activities and programs and our iterative learning process. We see Cornell Tech serving as a model organization for our students, demonstrating the operations of a highly effective, dynamic, information-age organization. Further information about the Cornell Tech campus is available at www.tech.cornell.edu.
Job Description
In the Administrative Assistant role you will join a high functioning team of administrative assistants who support the faculty and staff of the Cornell Tech campus. The administrative team provides flexible and efficient support to ensure smooth delivery of campus administrative operations. The Administrative Assistant reports to the Administrative Manager.
Responsibilities are varied and may include: scheduling meetings; planning, organizing, and providing day-of-event support for activities such as conferences, seminars, symposiums; maintaining and updating applicable website content; assisting with travel arrangements; maintaining files, photocopying, scanning, and filing documents; preparing and processing reimbursements for faculty, staff and visitors; processing department billings and other requisitions; typing and editing correspondence, coursework, presentations, and proposals; preparing basic reports and filling out forms for sponsored programs submissions; tracking office supply inventory and ordering supplies; responding to routine and non-routine inquiries and coordinating activities.
This is a full-time, hourly position with occasional evening and weekend work. There is eligibility for overtime pay for over 40 hours in a week. While not a requirement, individuals interested in a non-standard work schedule to include some evening and weekend hours should note this in their cover letter.
It is expected that the individual in this role will be primarily working in-person on the Cornell Tech campus on Roosevelt Island in New York City with some flexibility for a hybrid remote work schedule. Currently, Cornell Tech employees are working a hybrid schedule with 3 days on campus per week. The schedule is subject to change.
Please submit your resume and a cover letter in your application.
Minimum Qualifications
Associate degree with 2-4 years office experience or equivalent combination of education and experience.

Demonstrated verbal and written communication skills with an attention to detail.

Ability to work both independently and with a team, establishing and accomplishing priorities, coordinating projects and handling multiple tasks simultaneously often with frequent interruptions in a high-volume fast-paced environment.

Exemplary organizational skills with a keen sense of detail and ability to exercise sound judgment are required. High degree of initiative and creative problem-solving abilities are also necessary in this role.

Ability to handle highly sensitive and confidential information with tact and discretion.

Must maintain respectful, positive working relationships with all co-workers and the general public, and use good judgment in recognizing scope of authority. Must represent department in professional, mature manner, and positive, welcoming demeanor are critical. Strong customer service orientation.

Proficiency in Word, Excel and Outlook is essential. The individual in this position must be able to use a variety of software applications to accomplish tasks, including database management, spreadsheets, presentation, calendaring, and web applications.
Preferred Qualifications
Bachelor's degree and/or more years of relevant work experience.

Proven success in administrative support within academic or similar environment.
Familiarize yourself with Cornell's COVID-19 workplace guidance as well as the university's COVID-19 services and information.
University Job Title:
Administrative Asst IV
Job Family:
Administration
Level:
D
Pay Rate Type:
Hourly
Pay Range:
$26.13 - $33.90
Remote Option Availability:
Company:
Contact Name:
Evelyn Gordon
Job Titles and Pay Ranges:
Non-Union Positions
Noted pay ranges reflect the potential pay opportunity for each job profile. The hiring rate of pay for the successful candidate will be determined considering the following criteria:
Prior relevant work or industry experience

Education level to the extent education is relevant to the position

Unique applicable skills

Academic Discipline (faculty pay ranges reflects 9-month annual salary)
To learn more about Cornell's non-union staff job titles and pay ranges, see Career Navigator.
Union Positions
The hiring rate of pay for the successful candidate will be determined in accordance with the rates in the respective collective bargaining agreement. To learn more about Cornell's union wages, see Union Pay Rates.
Current Employees:
If you currently work at Cornell University, please exit this website and log in to Workday using your Net ID and password. Select the Career icon on your Home dashboard to view jobs at Cornell.
Online Submission Guidelines:
Most positions at Cornell will require you to apply online and submit both a resume/CV and cover letter. You can upload documents either by "dragging and dropping" them into the dropbox or by using the "upload" icon on the application page. For more detailed instructions on how to apply to a job at Cornell, visit How We Hire on the HR website.
Employment Assistance:
Applicants that do not have internet access are encouraged to visit your local library, or local Department of Labor. You may also visit the office of Workforce Recruitment and Retention Monday - Friday between the hours of 8:30 a.m. – 4:30 p.m. to use a dedicated workstation to complete an online application.
Notice to Applicants:
Please read the required Notice to Applicants statement by clicking here. This notice contains important information about applying for a position at Cornell as well as some of your rights and responsibilities as an applicant.
EEO Statement:
Diversity and Inclusion are a part of Cornell University's heritage. We are a recognized employer and educator valuing AA/EEO, Protected Veterans and Individuals with Disabilities. We also recognize a lawful preference in employment practices for Native Americans living on or near Indian reservations. Cornell University is an innovative Ivy League university and a great place to work. Our inclusive community of scholars, students, and staff impart an uncommon sense of larger purpose, and contribute creative ideas to further the university's mission of teaching, discovery, and engagement.
2022-10-24