NYC Research Assistant: Research Aide IV ( 3 positions)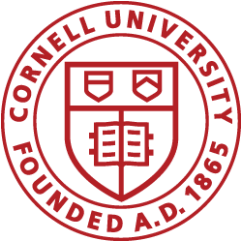 Cornell University
New York, NY, USA
Posted on Friday, August 4, 2023
FULL-TIME NYC RESEARCH ASSISTANT POSITION
Title: Research Assistant
Location: New York City
Job Summary:
Dr. Tashara M. Leak is looking to hire up to 3 full-time research assistants (RA) to work on several community-based studies and outreach projects involving youth and families in New York City (NYC). Dr. Leak is an Associate Professor in the Division of Nutritional Sciences (https://www.human.cornell.edu/people/tml226), Co-Director of the Action Research Collaborative (ARC; https://arc.bctr.cornell.edu/), and Associate Dean of the College of Human Ecology in NYC. The RA will work on several studies and projects (see examples below).
Black Girls for Wellness: A 12-week culturally tailored, telehealth lifestyle intervention that aims to improve diet and physical activity among Black adolescent girls at risk for type 2 diabetes (T2D). Each week, participants will engage in 1) a live stream wellness session (mindfulness and nutrition lesson), 2) an at-home cooking experience preparing plant-based ethnic dishes using ingredients sent via a grocery delivery service, and 3) live stream group Afrocentric dance classes offered by the Center for African and Diaspora Dance (CUMBE). To learn more, visit https://www.tasharaleak.com/projects/.
The Advanced Cooking Education (ACE) 4-H After School Club: ACE is a 12-week 4-H after-school club for 7th and 8th-grade students at NYC schools that receive Title 1 funding (federal funds given to low-income serving schools). Each week, participants will meet one day after school for a wellness and professional development session (mindfulness, exposure to careers in food and nutrition, nutrition lesson), and another day they will engage in a self-guided culinary session at home (prepare an ethnic, plant-based meal). To learn more, visit https://www.aceprogramnyc.com/.
The Youth Engagement and Action for Health (YEAH!) Program: YEAH! is a 12-session program for middle and high school students where they learn about nutrition and food justice, conduct ethnographic observations of their neighborhood food environment, and make suggestions on how to improve the food environment to community and policy stakeholders. To learn more, read https://pubmed.ncbi.nlm.nih.gov/37166089/.
Candidates must have prior research experience and have engaged in at least 2 of the following activities: 1) development of research materials (e.g., recruitment flyers, institutional review board applications), 2) data collection, 3) program implementation (e.g., leading nutrition classes), 4) data analysis, 5) writing (e.g., conference abstracts, manuscripts). Candidates must also have extensive experience working with adolescents and Black and Latinx populations.
This is a full-time, 1-year appointment based in NYC, with the possibility of renewal. This is a fully in-person position (i.e., no remote work); thus, candidates should be based in or have the capacity to commute to and around NYC. Candidates must be able to work Monday-Friday, 9 am -5 pm (i.e., candidates taking courses during these hours will not be eligible to apply).
Responsibilities and Duties: The research assistant will be responsible for the tasks below.
Assist with administrative tasks and day-to-day research activities. (20%)

Communicate and follow the directives of the leadership team.
Maintain multiple office spaces (e.g., keep stock of equipment/supplies).
Participate and take notes during research team meetings.
Assist with institutional review board (IRB) submissions, which involves corresponding with IRBs at multiple institutions.
Maintain relationships with community partners (e.g., attend events that community partners host).
Assisting in the preparation of infographics including study findings, conference abstracts/posters, grant submissions, reports, etc.
Lead recruitment, screening, and enrollment of study participants. (15%)

For BGW: Screen potential participants using EPIC (electronic medical records) to determine eligibility, recruit patients during clinic visits, and schedule eligible participants for their in-person data collection visit.
For ACE: Lead in person and virtual recruitment events at participating schools and enroll eligible study participants.
General: Review consent and assent forms for completeness, maintain database to ensure participant contact information and private information are safely stored.
Lead and coordinate data collection efforts (25%)

For BGW only: Assist clinical staff with collection of biological specimens, train participants on how to wear accelerometers.
General: Collect height, weight, waist circumference, body fat %, and dermal carotenoid levels; Train participants on how to keep 24-hour diet records; enter diet record data into the Nutrition Data System for Research.
Assist with entry, cleaning, and data management.
Lead

intervention/programmatic

activities in person and virtually (40%)

Send weekly reminders about the days/times for intervention activities.
Place grocery orders and coordinate deliveries.
Energetically lead intervention activities (e.g., meditations, stretching, journaling, affirmations, hands-on career exploration, nutrition lessons).
Knowledge and Skills:
Required
Ability to take initiative and simultaneously manage multiple research activities with minimal supervision.
Excellent communication skills (verbal and written).
Excellent organizational skills of implementing multiple nutrition/health programs.
Proficiency with MS Office Suite (e.g., Excel).
Preferred
Experience with survey software (e.g., Qualtrics, REDCap).
Experience with statistical software (e.g., STATA, SAS, etc.).
Experience with medical records software (e.g., EPIC).
Education and Experience:
Required
Bachelor's degree or equivalent
At least 1 year of relevant research experience. Completed coursework does not count towards this 1-year requirement.
Experience working with culturally diverse youth.
Preferred
Master's degree
Registered Dietitian credentials
Experience working in clinical settings and/or clinical trials.
To apply: Applicants must submit the following 3 materials
Cover letter (2 pages max): You must describe prior research experience and give specific examples of activities you have engaged in. You must also describe your experience working with adolescents and Black and Latinx populations.
Curriculum vitae/resume: Make sure to list research software you know how to use, completed Collaborative Institutional Training Initiatives (CITI) classes, languages you speak, etc.
Writing sample: This can be a paper from class, a peer-reviewed manuscript, etc. If you submit a co-authored piece, note what specific sections you were responsible for.
NOTE: Applications missing any of these 3 required items will not be reviewed. Do not email application materials to Dr. Leak.
Familiarize yourself with Cornell's COVID-19 workplace guidance as well as the university's COVID-19 services and information.
University Job Title:
Research Aide IV
Job Family:
Academic Support
Level:
D
Pay Rate Type:
Hourly
Pay Range:
$23.29 - $31.47
Remote Option Availability:
Fully Onsite
Company:
Contract College
Contact Name:
Salina Hoque
Job Titles and Pay Ranges:
Non-Union Positions
Noted pay ranges reflect the potential pay opportunity for each job profile. The hiring rate of pay for the successful candidate will be determined considering the following criteria:
Prior relevant work or industry experience

Education level to the extent education is relevant to the position

Unique applicable skills

Academic Discipline (faculty pay ranges reflects 9-month annual salary)
To learn more about Cornell's non-union staff job titles and pay ranges, see Career Navigator.
Union Positions
The hiring rate of pay for the successful candidate will be determined in accordance with the rates in the respective collective bargaining agreement. To learn more about Cornell's union wages, see Union Pay Rates.
Current Employees:
If you currently work at Cornell University, please exit this website and log in to Workday using your Net ID and password. Select the Career icon on your Home dashboard to view jobs at Cornell.
Online Submission Guidelines:
Most positions at Cornell will require you to apply online and submit both a resume/CV and cover letter. You can upload documents either by "dragging and dropping" them into the dropbox or by using the "upload" icon on the application page. For more detailed instructions on how to apply to a job at Cornell, visit How We Hire on the HR website.
Employment Assistance:
Applicants that do not have internet access are encouraged to visit your local library, or local Department of Labor. You may also visit the office of Workforce Recruitment and Retention Monday - Friday between the hours of 8:30 a.m. – 4:30 p.m. to use a dedicated workstation to complete an online application.
Notice to Applicants:
Please read the required Notice to Applicants statement by clicking here. This notice contains important information about applying for a position at Cornell as well as some of your rights and responsibilities as an applicant.
EEO Statement:
Diversity and Inclusion are a part of Cornell University's heritage. We are a recognized employer and educator valuing AA/EEO, and we do not tolerate discrimination based on any protected characteristic, including race, ethnic or national origin, citizenship and immigration status, color, sex/gender, pregnancy or pregnancy-related conditions, age, creed, religion, actual or perceived disability (including persons associated with such a person), arrest and/or conviction record, military or veteran status, sexual orientation, gender expression and/or identity, an individual's genetic information, domestic violence victim status, familial status, marital status, or any other characteristic protected by applicable federal, state, or local law. We also recognize a lawful preference in employment practices for Native Americans living on or near Indian reservations in accordance with applicable law.
Cornell University embraces diversity and seeks candidates who will contribute to a climate that supports students, faculty, and staff to all identities and backgrounds. We encourage individuals from underrepresented and/or marginalized identities to apply.
2023-08-03