Front Office Customer Service Representative (Located in Elmont, NY)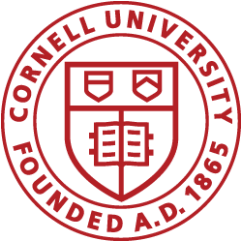 Cornell University
Customer Service
New York, NY, USA
Posted on Saturday, August 5, 2023
The Cornell Ruffian Equine Specialists (CRES) Hospital which provides state-of-the-art surgical, imaging, diagnostic, and rehabilitation services to enhance equine health, is looking for a customer-focused and team-oriented Front Office Customer Service Representative. The hospital is located within walking distance of Belmont Park, the world's premier Thoroughbred horse-racing facility. At CRES, veterinarians aspire to assimilate knowledge gained on all fronts –at the track, in the show ring, at the research bench, and in the hospital –to deliver paradigm-shifting veterinary medical care. CRES provides leadership in patient care, education, clinical investigation, and scientific innovation and is part of one of the finest veterinary teaching hospitals in North America.
In this role you will work in a service-oriented environment that provides an excellent customer experience and play an integral role in ensuring daily operations run efficiently by having a strong knowledge of CRES services, procedures, and policies to provide informative, accurate, and customer-driven communication between the clinicians, customers, staff, referring veterinarians and the general public.
What you will do:
As part of the administrative team, you will require to be a team player who can adapt to the changing business needs and work closely with the administrative and clinical team handling a variety of tasks and duties:
Customer Service/Administrative Responsibilities:
Provide exceptional customer service to all external and internal customers; greet customers warmly and ascertain problem or reason for call/visit.

Perform daily opening procedures; ensure reception area/client waiting room/conference room/main entrance is clean and tidy at all times.

Answer a multi-line phone system, take messages, page clinicians and staff as needed.

Schedule client appointments; gather and accurately enter patient/client information into the client software system; including referral paperwork. Peruse incoming documents to ensure completeness.

Inform/confirm clients of upcoming appointments and delivering any instructions per protocol and clinician direction.

Ensure all clients are aware of payment expectations and are provided with an estimate and an appropriate deposit has been received on all appointments and hospitalized cases; contact client to confirm estimate increase and obtain additional deposit when needed.

Gather all patient discharge paperwork, medications and completed invoices/receipts at the time of patient discharge while adhering to the CRES discharge protocol.

Fax/Email discharge paperwork to owner/trainer/rDVM at time of discharge.

Receipt clients and maintain a balanced cash drawer at all times, paying close attention to cash control and potential loss exposure.

Responsible for accurate posting of all daily financials transactions, payments, deposits, refunds, adjustments, care credit, and journals and other key information in the client software system; ensuring there is proper

documentation/support;

including timely information sent to Ithaca and/or accounting for all transactions.

Reconcile daily cash, check and credit card receipts, prepare bank deposits, reconcile bank statements and maintain PCI compliance guidelines.

Manage the accounts receivables which includes sending out reminder letters, making phone calls to follow up on outstanding balances; weekly aging report out to Practice Manager.

Use sound judgment when dealing with emergency situations and relaying pertinent information to the CRES team as necessary

In-depth knowledge of CRES services and adherence to policies and procedures; including university policies;

Assisting staff with preparation, paperwork, and clarification of CRES policies and procedures;

Responsible for documentation and updating standard operating procedures (SOPs) for client information system related to job responsibilities and hospital operations.
Additional Responsibilities:
Ordering all front

office/hospital/pharmacy

supplies; utilizing Cornell preferred vendors and systems;

Receiving, opening and recording purchased inventory; auditing inventory on a scheduled basis;

Organizing/submitting

Pcard receipts and adhering to current guidelines per Cornell's policies;

Running various clinic errands on an as needed basis;

Maintaining easyVet's calendar system to reflect current clinician/intern schedules;

Process/submit all outside laboratory submissions;

Assisting Practice Manager and other Administrative support with communication, CE coordination as well as regular clinic/staff functions;

General care and trouble-shooting of standard office equipment including furniture, filing systems, copiers/scanners/fax machines, computers, televisions, tablets and coffee stations;

Provide back-up assistance and support to the administrative clinic operations as needed;

Perform any other duties or responsibilities as reasonably requested by Practice Manager or Clinic Director.
This position supports a hospital with 24/7 operations and may need to work holidays, weekends, or after hours. Daily work schedules may vary depending on the business and staffing needs.
Required qualification:
Formal training beyond HS with 2- 4 years of relevant customer service retail sales, banking or reception/clerical work, or an equivalent combination of education and experience.
To be successful, you will need:
Work collaboratively in a fast-paced, dynamic environment handling multiple tasks simultaneously, as well as foster positive relationships with an array of clientele, while paying close attention to cash control details.
Excellent oral and written communication skills and demonstrate a professional demeanor at all times.
Ensure accuracy and strong attention to detail as well as strong priority setting and time management skills.
Excellent telephone and customer service skills are a must.
Must have basic knowledge of MS Office software and be willing to learn new systems as necessary to carry out job

responsibilities.

Be flexible to work schedules that may vary based on business and staffing needs.
If you have all those things, great! Here are some preferred qualifications:
Experience working in a hospital environment.
Medical terminology is helpful, but not required.
Experience with electronic medical records.
Cashiering experience with a high level of cash control is highly desirable.
General accounting knowledge or relevant

experience/coursework.
What's in it for you?
An award-winning employer of choice benefits program.
Competitive Pay and Comprehensive health care options.
Access to wellness programs.
Employee discounts with local and national retail brands.
Generous retirement contributions
Impressive educational benefits
3 weeks of vacation and 13 holidays with generous holiday pay if you do work on those days.
We invite you to follow this link to get more information: https://hr.cornell.edu/summaries-benefits
Please note: there is no relocation assistance or visa sponsorship available for this position.
Familiarize yourself with Cornell's COVID-19 workplace guidance as well as the university's COVID-19 services and information.
University Job Title:
Administrative Asst III
Job Family:
Administration
Level:
C
Pay Rate Type:
Hourly
Pay Range:
$20.83 - $23.03
Remote Option Availability:
Fully Onsite
Company:
Contract College
Contact Name:
Katie Ehemann
Job Titles and Pay Ranges:
Non-Union Positions
Noted pay ranges reflect the potential pay opportunity for each job profile. The hiring rate of pay for the successful candidate will be determined considering the following criteria:
Prior relevant work or industry experience

Education level to the extent education is relevant to the position

Unique applicable skills

Academic Discipline (faculty pay ranges reflects 9-month annual salary)
To learn more about Cornell's non-union staff job titles and pay ranges, see Career Navigator.
Union Positions
The hiring rate of pay for the successful candidate will be determined in accordance with the rates in the respective collective bargaining agreement. To learn more about Cornell's union wages, see Union Pay Rates.
Current Employees:
If you currently work at Cornell University, please exit this website and log in to Workday using your Net ID and password. Select the Career icon on your Home dashboard to view jobs at Cornell.
Online Submission Guidelines:
Most positions at Cornell will require you to apply online and submit both a resume/CV and cover letter. You can upload documents either by "dragging and dropping" them into the dropbox or by using the "upload" icon on the application page. For more detailed instructions on how to apply to a job at Cornell, visit How We Hire on the HR website.
Employment Assistance:
Applicants that do not have internet access are encouraged to visit your local library, or local Department of Labor. You may also visit the office of Workforce Recruitment and Retention Monday - Friday between the hours of 8:30 a.m. – 4:30 p.m. to use a dedicated workstation to complete an online application.
Notice to Applicants:
Please read the required Notice to Applicants statement by clicking here. This notice contains important information about applying for a position at Cornell as well as some of your rights and responsibilities as an applicant.
EEO Statement:
Diversity and Inclusion are a part of Cornell University's heritage. We are a recognized employer and educator valuing AA/EEO, and we do not tolerate discrimination based on any protected characteristic, including race, ethnic or national origin, citizenship and immigration status, color, sex/gender, pregnancy or pregnancy-related conditions, age, creed, religion, actual or perceived disability (including persons associated with such a person), arrest and/or conviction record, military or veteran status, sexual orientation, gender expression and/or identity, an individual's genetic information, domestic violence victim status, familial status, marital status, or any other characteristic protected by applicable federal, state, or local law. We also recognize a lawful preference in employment practices for Native Americans living on or near Indian reservations in accordance with applicable law.
Cornell University embraces diversity and seeks candidates who will contribute to a climate that supports students, faculty, and staff to all identities and backgrounds. We encourage individuals from underrepresented and/or marginalized identities to apply.
2023-08-03