Manager of Industry Partnerships, Break Through Tech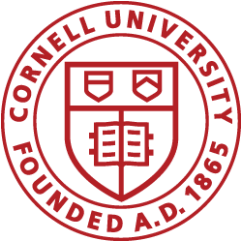 Cornell University
Sales & Business Development
New York, NY, USA
Posted on Friday, September 15, 2023
About Break Through Tech
Break Through Tech, an initiative of Cornell Tech, is a collaboration between higher education institutions and industry partners in selected cities around the country. The mission is to work at the intersection of academia and industry to propel more women and underrepresented communities into technology degrees and careers. Break Through Tech was launched in New York at Cornell Tech in 2016 and is now operating in six cities around the country.
About the Role
While position responsibilities vary, every member of our community is expected to foster a culture of belonging and a psychologically healthy work environment by communicating across differences; being cooperative, collaborative, open, and welcoming; showing respect, compassion, and empathy; engaging and supporting others regardless of background or perspective; speaking up when others are being excluded or treated inappropriately; and supporting work/life integration of oneself and others.
Cornell Tech seeks a Manager of Industry Partnerships who will spearhead new relationships with industry partners across the country to support the national expansion of Break Through Tech. The Manager of Industry Partnerships will be responsible for developing a strategic plan to cultivate industry partnerships with big tech, Fortune 500 companies, startups and nonprofit organization to enhance experiential learning opportunities for our programs. This individual will be the main point of contact for industry stakeholders and should be comfortable navigating complex negotiations at the Director-level and above.
A successful candidate will ensure an excellent customer experience for our industry partners from initial conversation through contract close. This candidate will leverage data to identify and codify best practices, and will employ a feedback loop to iterate and continuously improve the program. The Manager of Industry Partnerships will work closely with the National team and local Site Operations teams to ensure seamless collaboration across the programs. This role will also work cross-functionally with the Break Through Tech National, reporting to the Senior Director of Industry Partnerships and Business Development to ensure a national alignment on the approach to the industry.
Essential Functions Include but are not limited to:
Develop and manage corporate partnerships across the country - 50%
Build and scale an industry partner engagement strategy - 35%
Other projects and position-related responsibilities - 15%
The Manager of Industry Partnerships must have strong organizational skills and experience in both partnership development, relationship management and program execution, with the ability to set priorities and coordinate ongoing activities in parallel, manage competing demands, and provide timely responses to urgent issues. The ideal candidate has a flexible, entrepreneurial spirit, thrives in a startup environment, has the ability to connect academic culture and curriculum to real-world digital culture, and excels in development and management of both personal and corporate partnerships.
This is a full-time, benefits-eligible 3-year term position with the possibility of renewal. This position requires occasional work on evenings and weekends, particularly during the academic year. The responsibilities may be completed remotely or hybrid. The ability to work Midwest and West Coast business hours is preferred. Travel may account for up to 20% of the time. Please note: there will be several in-person team meetings per year held at our NYC campus. All travel-related expenses will be covered.
Minimum Qualifications
Bachelor's degree and minimum of 5 years of experience or an equivalent combination.
Passion for diversity in tech, education, and social impact.
Work in either an academic or corporate setting coordinating or managing relationships. Program development and implementation optional.

Strong background in B2B services. Experience with business consulting or consultative sales techniques a plus.

Must have very strong organizational skills and project management skill. Proven ability to operate in a self-directed fashion.
Proven ability to create, manage, and prioritize tasks effectively
Experience and demonstrated success working in leadership roles in business development and creating industry partnerships, preferably in the areas of education, training, talent development, internship and/or mentorship programs, and/or student services.
Has the ability to communicate and "sell in" corporate leaders to strategic opportunities for programmatic engagement.
Ability to communicate with, work effectively with, and maintain a positive rapport with corporate leaders.
Strong interpersonal skills and

relationship-building

qualities are essential in order to expand corporate engagement.
Must be able to take a leadership role as public spokesperson for the Break Through Tech in a variety of settings.

Experience in and/or demonstrated commitment to supporting diversity, equity, access, inclusion

, and wellbeing.
Passionate about working in an organization that values and promotes diversity, equity, inclusion, anti-racism, and wellbeing.
Preferred Qualifications
Experience with Salesforce or equivalent CRM tool
Additional relevant work experience beyond 7 years
Ability to work Midwest or West Coast business hours
Cornell's Culture of Inclusion and Community Standards
As a university founded to be a place where "…any person can find instruction in any study," diversity and inclusion are at the core of our values and mission. We strive to be a welcoming, caring, healthy, and equitable community where students, faculty, and staff with different backgrounds, perspectives, abilities, and experiences can learn, innovate, and work in an environment of respect, and feel empowered to engage in any community conversation. As a member of the Cornell University community, it is important to recognize our shared responsibility to each other to cultivate a culture of inclusion for all. Cornell Core values
As an individual contributor you will model and support a culture of diversity, equity, inclusion, and wellbeing and continually seek to understand how your role, behaviors, and actions impact the success of this culture.
While position responsibilities vary greatly, the Skills for Success and Leadership Skills for Success are foundational to what is expected of every employee and leader working at Cornell. These skills are essential for individual and organizational success. Staff Skills for Success; Leadership Skills for Success
Familiarize yourself with Cornell's COVID-19 workplace guidance as well as the university's COVID-19 services and information.
University Job Title:
Corporation Foundation Officer III
Job Family:
Alumni Affairs Development
Level:
G
Pay Rate Type:
Salary
Pay Range:
$102,502.00 - $142,364.00
Remote Option Availability:
Hybrid Remote
Company:
Endowed
Contact Name:
Evelyn Gordon
Job Titles and Pay Ranges:
Non-Union Positions
Noted pay ranges reflect the potential pay opportunity for each job profile. The hiring rate of pay for the successful candidate will be determined considering the following criteria:
Prior relevant work or industry experience

Education level to the extent education is relevant to the position

Unique applicable skills

Academic Discipline (faculty pay ranges reflects 9-month annual salary)
To learn more about Cornell's non-union staff job titles and pay ranges, see Career Navigator.
Union Positions
The hiring rate of pay for the successful candidate will be determined in accordance with the rates in the respective collective bargaining agreement. To learn more about Cornell's union wages, see Union Pay Rates.
Current Employees:
If you currently work at Cornell University, please exit this website and log in to Workday using your Net ID and password. Select the Career icon on your Home dashboard to view jobs at Cornell.
Online Submission Guidelines:
Most positions at Cornell will require you to apply online and submit both a resume/CV and cover letter. You can upload documents either by "dragging and dropping" them into the dropbox or by using the "upload" icon on the application page. For more detailed instructions on how to apply to a job at Cornell, visit How We Hire on the HR website.
Employment Assistance:
Applicants that do not have internet access are encouraged to visit your local library, or local Department of Labor. You may also visit the office of Workforce Recruitment and Retention Monday - Friday between the hours of 8:30 a.m. – 4:30 p.m. to use a dedicated workstation to complete an online application.
Notice to Applicants:
Please read the required Notice to Applicants statement by clicking here. This notice contains important information about applying for a position at Cornell as well as some of your rights and responsibilities as an applicant.
EEO Statement:
Diversity and Inclusion are a part of Cornell University's heritage. We are a recognized employer and educator valuing AA/EEO, and we do not tolerate discrimination based on any protected characteristic, including race, ethnic or national origin, citizenship and immigration status, color, sex/gender, pregnancy or pregnancy-related conditions, age, creed, religion, actual or perceived disability (including persons associated with such a person), arrest and/or conviction record, military or veteran status, sexual orientation, gender expression and/or identity, an individual's genetic information, domestic violence victim status, familial status, marital status, or any other characteristic protected by applicable federal, state, or local law. We also recognize a lawful preference in employment practices for Native Americans living on or near Indian reservations in accordance with applicable law.
Cornell University embraces diversity and seeks candidates who will contribute to a climate that supports students, faculty, and staff to all identities and backgrounds. We encourage individuals from underrepresented and/or marginalized identities to apply.
2023-09-14