Back to the Bays Educator, Suffolk County, NY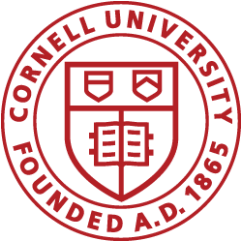 Cornell University
New York, NY, USA
Posted on Friday, September 22, 2023
The primary effort of the Back to the Bays educator is to implement and provide input on the education outreach programming as it relates to the Back to the Bays Initiative. The position will be responsible for carrying out classroom as well as field and CCE facility-based learning opportunities integrating elements of community aquaculture and habitat restoration. The Back to the Bays educator will work to expand school and community partners on the East End and provide unique science-based experiences to an early education audience, K-12 students all the way up to college aged and adult participants. By leading Back to the Bays Stewardship Sessions, Healthy Bodies Healthy Bays programming, and school and scout programs the position will advance the outreach goals of Back to the Bays. Although the position will primary be responsible for delivering education programs and workshops on their own, they will be part of the overall East End Education and Outreach team operating out of the Suffolk County Marine Environmental Learning Center in Southold and Tiana Bayside Facility in Hampton Bays. The position will also be required to take part in fundraising and awareness efforts and events designed to benefit the Back to the Bays Initiative. They will also deliver and contribute to various field related projects to help fulfill the Marine Program objectives to enhance natural resources and water quality as needed.
Required Qualifications:
Bachelor of Arts or Science Degree appropriate to the responsibilities of the position or associate degree and 2 years of transferrable program/functional experience may substitute for bachelor's degree.
Minimum of 1-year related work experience in community education and outreach.
Strong communication skills and ability to present educational materials to general audiences.
Must be able to communicate effectively orally and in writing.
Ability to typically lift 40 or more pounds.
Must be able to meet the travel demands of the position.
Must be able to meet flexibility to work other than normal work hours (early morning, evening, weekends) as required.
Ability to handle and manage complex schedules and changing priorities.
Appreciate and embrace diversity in all interactions with clientele, staff, volunteers and public.
Must have computer literacy and be able to work with MS Word and Excel.
Strong communication skills and ability to present educational materials to general audiences.
Ability to work with people, maintain a positive and professional attitude, display commitment and enthusiasm for CCE mission.
Ability to pay close attention to details and coordinate various activities simultaneously, as well as handle multiple tasks.
Ability to prioritize tasks and provide input to superiors for planning and decision-making.
Ability to work physically in marine and outdoor environments.
Ability to establish effective working relationships with co-workers, supervisors, and the public.
Ability to meet acceptable background check standards, if required.
Preferred Qualifications:
Coursework and experience in marine science, aquaculture, and botany highly preferred.
Open water lifeguard certification.
Yoga or fitness instruction certification.
Knowledge of basic plumbing skills preferred.
Ability to perform equipment repair, maintenance of culturing equipment and pumps, work with power tools.
Experience with environmental education and outreach.
Experience with digital communication media such as: web content, social media, etc.
Health and Safety – Applied to all duties and functions
Support the Association to maintain a safe working environment.
Be familiar with and follow applicable federal, state, and local regulations, Association health and safety

policy/procedure/requirement,

and standards.
Act proactively to prevent accidents/injuries and communicate hazards to supervisors when identified.
EEO/EPO and Policy – Applied to all duties and functions
Appreciate and embrace diversity in all interactions with clientele, staff, volunteers, and the public.
Assist the Cornell Cooperative Extension system in reaching out to diverse audiences.
Aware of and adheres to established Cornell Cooperative Extension Association of Suffolk County policies, procedures, and Cornell Cooperative Extension Skills for Success.
Contribute to the organization's overall success by performing all assigned duties professionally, promptly, and accurately.
Equal Opportunity Employment
Cornell Cooperative Extension is an employer and Educator recognized for valuing AA/EEO and Protected Veterans and Individuals with Disabilities. Individuals who bring a diverse perspective and support diversity are strongly encouraged to apply.
POSITION DETAILS:
Salary: $22.00 per hour
Schedule: non-exempt 20-34 hours per week
Benefits: Full Benefits include 21 days of vacation days per year, 3 personal days, accrued sick days, 15 holidays, health and dental insurance Program (NYSHIP), Employees' Retirement System (New York State Retirement System -NYSLRS), Cornell University Tax-Deferred Annuity Plan (CUTDAP), Flexible Spending Accounts (FSA), Long-Term Disability, Auto/Home/Pet Insurance, Legal Insurance, Group Universal Life Insurance (GUL), Personal Accident Insurance (PAI), Long Term Care Insurance, and NY's 529 College Savings Program.
HOW TO APPLY:
A review of applications will begin immediately, and the position will remain open until a qualified pool of candidates is obtained.
Applicants need to:
Attach/upload a

cover letter

to the online application in Microsoft Word or PDF format.
Attach/upload a

resume

to the online application in Microsoft Word or PDF format.
Attach/upload contact info for three references to the online application in Microsoft Word or PDF format.
In the "Experience" section of your application, use the Paperclip icon to search for file(s) or use the "Drop Files Here" box to manually drag document(s) into your application. Once the application is submitted, you will be unable to change your submission or add attachments.
External Applicants: (including current employees of other Cornell Cooperative Extension Associations), please refer to the Applying for a Job (External Candidate) document for additional guidance.
Internal Applicants: Current Cornell Cooperative Extension Association employees indicated in this job posting are considered internal applicants; please refer to the Applying for a Job (Internal Candidate) document for additional guidance.
No relocation or VISA Sponsorship is available.
The Association may make reasonable accommodations to enable applicants to participate in the hiring process and employees to perform their essential functions. If you require an accommodation to participate in the selection process,
you are encouraged to contact Cornell Cooperative Extension of Suffolk County Human Resources at
Cornell Cooperative Extension collaborates with Cornell University, the United States Department of Agriculture, the State of New York, and New York State residents. Per NYS Law, county and regional extension service associations are subordinate government agencies. This employment opportunity is with the entities listed and not with Cornell University.
Familiarize yourself with Cornell's COVID-19 workplace guidance as well as the university's COVID-19 services and information.
University Job Title:
Association Subject Educator I
Job Family:
County Extension
Level:
004
Pay Rate Type:
Hourly
Pay Range:
Refer to Posting Language
Remote Option Availability:
Cornell Cooperative Extension
Company:
Contract College
Contact Name:
Jillian Sinanan
Job Titles and Pay Ranges:
Non-Union Positions
Noted pay ranges reflect the potential pay opportunity for each job profile. The hiring rate of pay for the successful candidate will be determined considering the following criteria:
Prior relevant work or industry experience

Education level to the extent education is relevant to the position

Unique applicable skills

Academic Discipline (faculty pay ranges reflects 9-month annual salary)
To learn more about Cornell's non-union staff job titles and pay ranges, see Career Navigator.
Union Positions
The hiring rate of pay for the successful candidate will be determined in accordance with the rates in the respective collective bargaining agreement. To learn more about Cornell's union wages, see Union Pay Rates.
Current Employees:
If you currently work at Cornell University, please exit this website and log in to Workday using your Net ID and password. Select the Career icon on your Home dashboard to view jobs at Cornell.
Online Submission Guidelines:
Most positions at Cornell will require you to apply online and submit both a resume/CV and cover letter. You can upload documents either by "dragging and dropping" them into the dropbox or by using the "upload" icon on the application page. For more detailed instructions on how to apply to a job at Cornell, visit How We Hire on the HR website.
Employment Assistance:
Applicants that do not have internet access are encouraged to visit your local library, or local Department of Labor. You may also visit the office of Workforce Recruitment and Retention Monday - Friday between the hours of 8:30 a.m. – 4:30 p.m. to use a dedicated workstation to complete an online application.
Notice to Applicants:
Please read the required Notice to Applicants statement by clicking here. This notice contains important information about applying for a position at Cornell as well as some of your rights and responsibilities as an applicant.
EEO Statement:
Diversity and Inclusion are a part of Cornell University's heritage. We are a recognized employer and educator valuing AA/EEO, and we do not tolerate discrimination based on any protected characteristic, including race, ethnic or national origin, citizenship and immigration status, color, sex/gender, pregnancy or pregnancy-related conditions, age, creed, religion, actual or perceived disability (including persons associated with such a person), arrest and/or conviction record, military or veteran status, sexual orientation, gender expression and/or identity, an individual's genetic information, domestic violence victim status, familial status, marital status, or any other characteristic protected by applicable federal, state, or local law. We also recognize a lawful preference in employment practices for Native Americans living on or near Indian reservations in accordance with applicable law.
Cornell University embraces diversity and seeks candidates who will contribute to a climate that supports students, faculty, and staff to all identities and backgrounds. We encourage individuals from underrepresented and/or marginalized identities to apply.
2023-08-14