DLI Initiative Director, Cornell Tech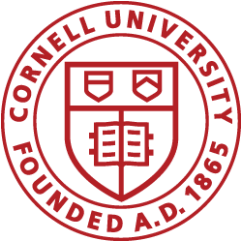 Cornell University
New York, NY, USA
Posted on Friday, September 22, 2023
Cornell University embraces diversity and seeks candidates who will contribute to a climate that supports students, faculty and staff of all identities and backgrounds. We strongly encourage individuals from underrepresented and/or marginalized identities to apply.
About DLI
The Digital Life Initiative at Cornell Tech, one of the campus' most significant multi-stakeholder multi-disciplinary initiatives, focuses on ethics, policy, politics, and quality of life in digital societies. It spans a range of issues and topics, such as privacy, justice, and accountability and it fully respects the contributions and methods of multiple disciplines, including computing and information sciences, humanities, and social sciences. The Digital Life Initiative is dedicated to furthering knowledge and understanding as well as helping to shape technology, regulation, law, and human behavior toward more just institutions and human welfare. Its research and impact are critically important to the internal and public identity of the Cornell Tech campus. We seek to fill this position with someone who is as devoted to these ends as we are.
Position Summary
The DLI Initiative Director will build the DLI alongside the Faculty Director, Helen Nissenbaum, and other key DLI personnel, focusing on strategy, development, organization-building, and research project management. Second to the faculty director, this individual will be the most senior administrator on the DLI team. Responsibilities are expected to include the following and will change as the DLI evolves:
Create and maintain a strategic plan and organizational processes for the DLI - 25%
Create and manage the DLI's programmatic relationship with funders and partners, in collaboration with other Cornell Tech offices - 25%
Oversee the DLI's research activities and personnel - 25%
Represent the faculty director and DLI broadly, in a variety of Cornell and external settings. Maintain relationships with other Cornell Tech and Cornell University offices, including HR, Finance, External Relations, Legal, Events, and other administrative areas - 10%
Where aligned with the candidate's interest and expertise, participate in research as a co-author, including research design and paper-writing. Because we are open to applicants with a range of disciplinary backgrounds, the specific nature of research contributions will vary. - 10%
Other duties as assigned - 5%
This is a full-time benefits-eligible staff position with a three-year appointment with the potential for renewal. The work location is the Cornell Tech campus on Roosevelt Island in New York City.
Minimum Requirements
Master's degree in cognizant field (philosophy, computer science, information science, economics, etc.), and interest in the areas of digital technology and society, including ethics and/or policy.
Three (3) or more years of experience in research leadership and management in academia or nonprofits, with demonstrated experience in strategy and organization-building
Demonstrated experience with the process of academic research and its management, including ability to work with and motivate research partners across levels of seniority, within academia, government, and industry.
Excellent communication skills in writing, meetings, and presentations; and in maintaining relationships with the DLI's industry partners and other stakeholders
Excellent organizational and time-management skills; proactive approach to work responsibilities; taking initiative to deliver results.
Proven ability to deftly navigate a large-scale research environment
Project management expertise including documentation of results
Preferred Qualifications
Advanced degree, such as PhD, JD, or JSD, in a relevant field.
Excellent research, writing and editing skills including demonstrated experience in producing effective presentations and written reports. Familiarity with the research publication pipeline, including writing up and publishing research findings
Familiarize yourself with Cornell's COVID-19 workplace guidance as well as the university's COVID-19 services and information.
University Job Title:
Mgr Program
Job Family:
Student Services
Level:
G
Pay Rate Type:
Salary
Pay Range:
$89,159.00 - $122,275.00
Remote Option Availability:
Company:
Endowed
Contact Name:
Evelyn Gordon
Job Titles and Pay Ranges:
Non-Union Positions
Noted pay ranges reflect the potential pay opportunity for each job profile. The hiring rate of pay for the successful candidate will be determined considering the following criteria:
Prior relevant work or industry experience

Education level to the extent education is relevant to the position

Unique applicable skills

Academic Discipline (faculty pay ranges reflects 9-month annual salary)
To learn more about Cornell's non-union staff job titles and pay ranges, see Career Navigator.
Union Positions
The hiring rate of pay for the successful candidate will be determined in accordance with the rates in the respective collective bargaining agreement. To learn more about Cornell's union wages, see Union Pay Rates.
Current Employees:
If you currently work at Cornell University, please exit this website and log in to Workday using your Net ID and password. Select the Career icon on your Home dashboard to view jobs at Cornell.
Online Submission Guidelines:
Most positions at Cornell will require you to apply online and submit both a resume/CV and cover letter. You can upload documents either by "dragging and dropping" them into the dropbox or by using the "upload" icon on the application page. For more detailed instructions on how to apply to a job at Cornell, visit How We Hire on the HR website.
Employment Assistance:
Applicants that do not have internet access are encouraged to visit your local library, or local Department of Labor. You may also visit the office of Workforce Recruitment and Retention Monday - Friday between the hours of 8:30 a.m. – 4:30 p.m. to use a dedicated workstation to complete an online application.
Notice to Applicants:
Please read the required Notice to Applicants statement by clicking here. This notice contains important information about applying for a position at Cornell as well as some of your rights and responsibilities as an applicant.
EEO Statement:
Diversity and Inclusion are a part of Cornell University's heritage. We are a recognized employer and educator valuing AA/EEO, Protected Veterans and Individuals with Disabilities. We also recognize a lawful preference in employment practices for Native Americans living on or near Indian reservations. Cornell University is an innovative Ivy League university and a great place to work. Our inclusive community of scholars, students, and staff impart an uncommon sense of larger purpose, and contribute creative ideas to further the university's mission of teaching, discovery, and engagement.
2022-12-12