Sr. Director of Program Delivery, Break Through Tech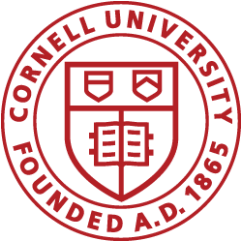 Cornell University
New York, NY, USA
Posted on Friday, October 27, 2023
About Break Through Tech
Cornell Tech is leading a nationwide initiative called Break Through Tech which was launched at Cornell Tech in 2016. Break Through Tech offers programming to students and partnership to employers nationwide; working nationally at the intersection of industry and academia to propel more underrepresented students into tech education and career. Break Through Tech runs programs in NYC, Chicago, DC, Miami, Boston, LA and virtually.
Position Summary
While position responsibilities vary, all people leaders are expected to foster a culture of belonging and a psychologically healthy work environment by being trustworthy; respecting all individuals; being flexible; supporting work/life integration as well as healthy boundaries; inviting new ideas, alternatives, and perspectives; speaking up and taking action if others are being excluded or treated inappropriately; and recognizing the contributions of others.
Break Through Tech at Cornell Tech is seeking a Senior Director of Program Delivery to lead and manage program planning and delivery as a part of the National Team. The ideal candidate should have a track record of leading large complex programs involving academic and industry partnerships, possess a deep understanding of the tech industry and tech job landscape, and excel in both higher education and corporate/startup environments. The candidate should have demonstrated experience in developing and scaling program concepts and be adaptable in a dynamic setting. Strong leadership, supervision, and collaboration skills are essential for this role.
As the Senior Director of Program Delivery, you will lead and direct the delivery of all of Break Through Tech's program offerings and ensure success for both our student and industry communities. A significant degree of collaboration across the organization will be required for success including partnering with a product development group, an industry and business development group, a marketing and enrollment group and with an operational excellence team. The job requires working with these cross-functional teams and with internal and external stakeholders in both industry and academia to drive program excellence, meet business objectives, and achieve strategic goals. This position requires a combination of strategic leadership, operational expertise, large scale program management experience and strong communication skills.
This is a full-time, benefits-eligible 3-year term position with the possibility of renewal. It is expected that the Senior Director of Program Delivery can work remotely but will be expected to travel to all of the sites where our programs are running, to the National Program office located at Cornell Tech on Roosevelt Island in NYC, and to visit industry partners across the nation on an as-needed basis. The selected candidate can expect to travel approximately 20% of their time.
Visa sponsorship is not available for this position.

Essential Functions include:
Program Leadership and Delivery - 30%
Provide strategic direction and vision for program delivery, aligning it with the organization's overall goals.
Provide thought leadership on new innovations in major programmatic areas.
Oversee the entire program lifecycle from initiation to closure for all programs.
Seek opportunities to publish and speak publicly on behalf of the program.
Work closely with the Executive Director and head of External Relations to develop messaging, platforms, events, and professional papers that promote and share the initiative's work.
Team Management - 20%
Oversee and lead high-performing program delivery teams that operates both centrally and in distributed sites across the country
Develop and operationalize multiple, simultaneous program delivery project plans
Develop and implement program management best practices, standards, and methodologies.
Foster a culture of collaboration, accountability, and continuous improvement within the team.
Stakeholder Engagement - 10%
Establish strong relationships with internal and external stakeholders, ensuring clear communication and alignment on program objectives.
Act as a point of escalation for program issues and risks, providing timely resolutions.
Develop and maintain high level relationships with both academic and industry senior executives for the purposes of both recruitment of partners and maintenance of the relationship
Budget and Resource Management - 10%
Develop and manage program budgets, track expenses and ensure cost effective operations
Allocate and optimize resources to support program delivery
Develop staffing models to meet goals within budget
Hire staff for the organization as needed
Risk and Issue Management - 10%
Identify potential risks and issues affecting program delivery and develop mitigation strategies.
Proactively address challenges to minimize disruptions
Performance Monitoring and Reporting - 10%
Define key performance indicators (KPIs) and establish reporting mechanisms to track program progress and outcomes.
Provide regular updates and insights to senior leadership and stakeholders.
Quality Assurance - 5%
Ensure program deliverables meet quality standards and comply with relevant regulations and guidelines
Develop tools for program management, metrics collection and reporting with the local teams.
Implement quality control measures to improve program performance
Other position-related responsibilities - 5%
Participate in projects with occasional work responsibility falling above or below current classification.
Minimum Qualifications
Master's degree in a related field and a minimum of 7 years of experience in large scale program management with a proven track record of successfully delivering complex projects within both higher ed and industry that have a technology orientation and a talent development/training focus.

Strong leadership and people management skills

Strong analytical and problem-solving skills.

Exceptional organizational and time management abilities.

Excellent communication and interpersonal abilities

Proficiency in project management software and tools

Experience incorporating the perspectives of multiple communities, including communities of color.

Experience working with diversity, equity, inclusion, and wellbeing programs.

Passionate about working in an organization that values and promotes diversity, equity, inclusion, anti-racism, and wellbeing.
Preferred Qualifications
Professional experience in/related to Artificial Intelligence

Specific experience working with both tech faculty and tech corporate partners.

Strategic thinker who can translate business objectives into actionable program plans.

Adaptable and able to thrive in a fast-paced, dynamic

environment.
Culture of Inclusion and Community Standards
As a university founded to be a place where "…any person can find instruction in any study," diversity and inclusion are at the core of our values and mission. We strive to be a welcoming, caring, healthy, and equitable community where students, faculty, and staff with different backgrounds, perspectives, abilities, and experiences can learn, innovate, and work in an environment of respect, and feel empowered to engage in any community conversation. As a member of the Cornell University community, it is important to recognize our shared responsibility to each other to cultivate a culture of inclusion for all. Cornell Core values
As a people manager and university leader you will model and support a culture of diversity, equity, inclusion, and wellbeing by fostering an environment where everyone has the ability to thrive and navigate work and life's challenges because they feel like they belong and have the tools and support they need.
While position responsibilities vary greatly, the Skills for Success and Leadership Skills for Success are foundational to what is expected of every employee and leader working at Cornell. These skills are essential for individual and organizational success. Staff Skills for Success; Leadership Skills for Success
Rewards and Benefits
Competitive compensation, generous time-off, and great benefits …More on Cornell Benefits
Familiarize yourself with Cornell's COVID-19 workplace guidance as well as the university's COVID-19 services and information.
University Job Title:
Director Program
Job Family:
Student Services
Level:
H
Pay Rate Type:
Salary
Pay Range:
$128,047.00 - $177,843.00
Remote Option Availability:
Hybrid Remote
Company:
Endowed
Contact Name:
Evelyn Gordon
Job Titles and Pay Ranges:
Non-Union Positions
Noted pay ranges reflect the potential pay opportunity for each job profile. The hiring rate of pay for the successful candidate will be determined considering the following criteria:
Prior relevant work or industry experience

Education level to the extent education is relevant to the position

Unique applicable skills

Academic Discipline (faculty pay ranges reflects 9-month annual salary)
To learn more about Cornell's non-union staff job titles and pay ranges, see Career Navigator.
Union Positions
The hiring rate of pay for the successful candidate will be determined in accordance with the rates in the respective collective bargaining agreement. To learn more about Cornell's union wages, see Union Pay Rates.
Current Employees:
If you currently work at Cornell University, please exit this website and log in to Workday using your Net ID and password. Select the Career icon on your Home dashboard to view jobs at Cornell.
Online Submission Guidelines:
Most positions at Cornell will require you to apply online and submit both a resume/CV and cover letter. You can upload documents either by "dragging and dropping" them into the dropbox or by using the "upload" icon on the application page. For more detailed instructions on how to apply to a job at Cornell, visit How We Hire on the HR website.
Employment Assistance:
Applicants that do not have internet access are encouraged to visit your local library, or local Department of Labor. You may also
Notice to Applicants:
Please read the required Notice to Applicants statement by clicking here. This notice contains important information about applying for a position at Cornell as well as some of your rights and responsibilities as an applicant.
EEO Statement:
Diversity and Inclusion are a part of Cornell University's heritage. We are a recognized employer and educator valuing AA/EEO, and we do not tolerate discrimination based on any protected characteristic, including race, ethnic or national origin, citizenship and immigration status, color, sex/gender, pregnancy or pregnancy-related conditions, age, creed, religion, actual or perceived disability (including persons associated with such a person), arrest and/or conviction record, military or veteran status, sexual orientation, gender expression and/or identity, an individual's genetic information, domestic violence victim status, familial status, marital status, or any other characteristic protected by applicable federal, state, or local law. We also recognize a lawful preference in employment practices for Native Americans living on or near Indian reservations in accordance with applicable law.
Cornell University embraces diversity and seeks candidates who will contribute to a climate that supports students, faculty, and staff to all identities and backgrounds. We encourage individuals from underrepresented and/or marginalized identities to apply.
2023-10-26