Senior Product Manager, Banking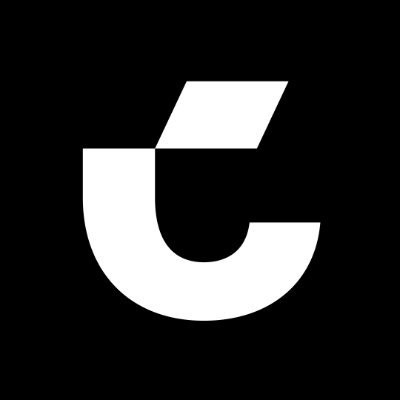 Current
Product
New York, NY, USA
Posted on Wednesday, June 21, 2023
SENIOR PRODUCT MANAGER, BANKING
At Current, we're on a mission to enable our members to create better financial outcomes for themselves. Headquartered in NYC, we're a leading U.S. fintech with nearly 4 million members. No matter your title, we're a team that collaborates on building great products and making an impact together.
ABOUT THE ROLE
As a senior member of the Banking Product team, you will work with a cross-functional team of leaders to make it easier for our customers to manage their financial lives. Banking Product focuses on key journeys around how our customers earn, manage, spend, save. This means focusing on features like Points, which rewards swipe activity, Savings Pods and APY, which make it easy for customers to grow their savings and cover key expenses, and Insights, which helps customers see what's happening with their money and make better decisions.
You will participate in the full lifecycle of product development, including conducting research & discovery to understand our members' financial problems, developing a product roadmap, running sprint planning meetings and standups, and collaborating with partner teams to deliver a cohesive product experience. You'll partner with design to come up with solutions that makes money feel simple and approachable. You'll define and analyze metrics that measure product success & health. You'll guide other PMs, and help lead a highly functioning team. Most importantly, you'll challenge the status quo and inspire people toward a unified outcome.
RESPONSIBILITIES
Lead the full product development lifecycle for key consumer-facing features that impact that impact our members' financial lives and our core business
Collaborate with a team of designers, engineers, and data scientists to identify opportunities for new product experiences and improvements
Conduct customer research to deeply understand our members' financial problems and anxieties to inform future product development
Drive team execution by defining roadmap epics, specing feature stories, and overseeing the implementation and development
Collaborate with our data science team to plan and run experiments to learn and optimize our product experiences
Identify KPI's used to inform the product roadmap and measure success to drive product iteration
ABOUT YOU
Strong consumer product and user experience instincts - you have a knack for understand what people want and makes an experience meet and exceed their expectations
Radical thinking paired with strong execution - can envision a world different than the status quo with the ability to articulate a clear path to get there
While you can dream big, you also know when and how to ruthlessly prioritize and ship quickly in order to learn and iterate
Creative problem solver - able to identify real obstacles and viable solutions
Self-motivated, with excellent written and verbal communication skills
Not hesitant to get hands dirty and do whatever is necessary to ensure success
Outcome oriented - not reactionary; you can articulate the desired outcome and work collaboratively to create a path to achieve it
Highly technical, garnering respect from engineers
REQUIREMENTS
6+ years of product management experience
Experience in a b2c company
Comfortable getting into the weeds on a variety of technical issues
Ability to execute in a fast-paced and fluid startup environment
Has worked with varied teams and multiple stakeholders to launch features
This role has a base salary range of $150,000 - $195,000. Compensation is determined based on experience, skill level, and qualifications, which are assessed during the interview process. Current offers a competitive total rewards package which includes base salary, equity, and comprehensive benefits.
BENEFITS
Competitive salary
Meaningful equity in the form of stock options
401(k) plan
Discretionary performance bonus program
Biannual performance reviews
Medical, Dental and Vision premiums covered at 100% for you and your dependents
Flexible time off and paid holidays
Generous parental leave policy
Commuter benefits
Fitness benefits
Healthcare and Dependent care FSA benefit
Employee Assistance Programs focused on mental health
Healthcare advocacy program for all employees
Access to mental health apps
Team building activities
Our modern Chelsea-based office with open floor plan, stocked kitchen, and catered lunches