SaaS sales (Internship)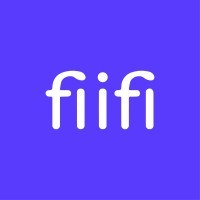 fiifi
Sales & Business Development
San Francisco, CA, USA · Remote
Posted on Thursday, June 29, 2023
SaaS Sales sales rep SDR (Intern)
Apply Now
As our outbound Growth Specialist on the fiifi sales team, you will identify, source and close good-fit prospects. Building upon the fiifi SDR program we will help you develop your selling skills, you will balance contacting warm outbound leads from over 20,000 qualified leads and drive self-sourced leads for your pipeline, while also partnering closely with internal stakeholders to achieve goals and work towards fiifi's mission to help investors do their job better.
In This Role, You'll Get To
• Position the value of fiifi's software and the outbound methodology, focusing on investors from $5MM to $100MM in AUM
• Educate and guide prospects through the buyer's journey helping them to learn how fiifi can make their job faster and easier.
• Manage a pipeline of outbound and self-sourced leads to identify, engage, and develop relationships
• Dissect and qualify prospects' goals determining how fiifi can be a strategic investment for their investment goals
• Close business with new and existing customers at or above quota level
• Partner with marketing and technology departments to execute sales strategy as the company introduces enhancements to existing solutions and/or releases new products
• Bring your thinking, strategies, and ideas to advance our company's values, culture, and vision for the future
We Are Looking For People Who
• Have the desire and commitment to do what it takes to be successful in sales
• Have a positive outlook and a strong ability to take responsibility for their successes and failures
• Have exceptional consultative selling and closing skills
• Have a sharp focus on their goals and a belief that their daily, weekly and monthly activities will help achieve them
The Internship is best suited for
• People who have a strong desire to be in the finance and private market investing space
• People who want to be investors one day or currently are investing
In Return for your time
• Have an opportunity to work directly with the founder and have access to the world's most famous and successful angel investors, VC funds and LP's.
• You will receive commissions on any closed deals you bring to the table.