Principal Product Designer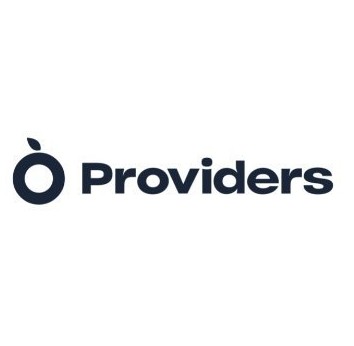 Propel
Product, Design
Brooklyn, NY, USA · Remote
Posted on Friday, August 18, 2023
At Propel, our mission is to build modern, respectful, and effective financial tools for Americans with limited income. Over 5 million people use our app, Providers, to manage the benefits they use to keep their family well-fed and healthy, stay up to date on critical government programs, save money, and earn income. Read more about the impact of Providers here. Now we've expanded further into the financial services space, offering the best banking option for low-income Americans.
We're hiring a Principal Product Designer to assist in leading our small and agile team on projects that span all surfaces of the app. This is an IC design position that will be a key member of our design leadership team, which currently includes the Head of Design and the Director of Brand Design. You'll work in partnership with engineers, product managers, and executive leadership to strategize, ideate, and design best in class features for the future of the Providers app. You'll partner closely with our product team to deliver the best possible user experience, while also enabling their experiments and learning.
Our ideal candidate is a systems thinker who possesses the ability to view the app holistically and the challenges that come with organizing a set of features for our users - such as information architecture, navigation, and discoverability. You should have strong visual design skills and the ability to rapidly iterate and prototype new features in Figma.
In this role, you'll have support from colleagues across Product Design, Brand, and UX Research. During onboarding, you'll quickly gain a deep understanding of user needs and drive alignment around solutions to core business problems. As the most senior IC on the design team, you'll set the tone for how to be the voice of the user while also driving business impact.
Propel is a for-profit software company that holds its social mission at its core. Our investors include Andreessen Horowitz, Nyca Partners, Kleiner Perkins, Flourish Ventures, Kevin Durant, Serena Williams, and Nas.
We're strongly committed to hiring a diverse and multicultural team. We encourage applications from traditionally under-represented backgrounds, including those with direct experience with the Supplemental Nutrition Assistance Program.
We offer:
Immediate opportunity to make an impact on our team, product, and business.
An opportunity to work on a product used by millions of people.
A get-stuff-done, fun, and caring culture.
Meaningful work and a strong shared sense of mission.
A remote first working environment with an HQ in Brooklyn, and satellite offices in Salt Lake City, San Francisco, and Los Angeles. Team meets quarterly in-person for optional retreats and on-sites.
20 Days of PTO.
$10k lifetime spend towards Carrot Fertility.
Excellent Medical, Dental and Vision options.
Propel believes that everyone should be compensated equitably. We set our salary ranges using compensation data from hundreds of comparable startups at our stage. Additionally, pay is not determined based on location. The salary range for this position is $215,000 - $250,000, depending on experience. Equity and excellent benefits come with this position as well!
What you'll do:
Lead product design for a small and agile team working across the entire Providers app experience.
Collaborate closely with Design and Product Leadership to lead product strategy and contribute to the overall direction of the Providers app.
Routinely solve complex problems with simple and engaging user experiences.
Utilize your full range of product design, interaction design, and visual design skills.
Contribute as a member of design leadership along with the Head of Design and Director of Brand Design to define, implement, and iterate on design process, culture, and rituals at Propel.
Ideate and test new features that would have a large impact on our business and our users.
Regularly participate in user research and internalize the voices of the people we serve.
Guide the organization to follow along with learnings to drive common knowledge and inspire more hypotheses for more impact.
Act as a mentor for other designers in order to continually raise our bar for quality.
What you have:
Outstanding UX ability, visual design and product thinking for mobile apps
10+ years of product design experience, with the majority of those experiences working on consumer facing products that serve millions of active users
A strong product design portfolio that showcases your best work. To be considered for this role, a portfolio is required with application submission. If your portfolio is password protected, please include the password.
Experience applying research, usability tests, and metrics to inform design decisions.
Strong analytical, technical, and strategic chops.
Expertise using Figma. You are an expert user of our core design tool, enabling you to explore widely on modest timelines.
Strong visual design aesthetic. You have a command of composition, color, typography and art direction in interface design.
Clear and concise written and verbal communication skills, including the ability to tell a compelling story about design strategy.