Senior Product Manager, Memberships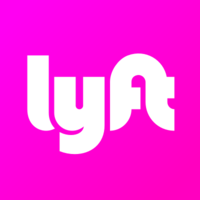 Lyft
Product
New York, NY, USA
Posted on Tuesday, June 27, 2023
Memberships Product Manager
At Lyft, our mission is to improve people's lives with the world's best transportation. To do this, we start with our own community by creating an open, inclusive, and diverse organization.
Lyft connects people to transportation to change the way we live and get around our communities. Lyft is North America's leader in micromobility. We provide the software that powers BIXI, and we own and/or operate bikeshare in New York (Citi Bike), Chicago (Divvy), San Francisco (Bay Wheels), Portland (Biketown), Boston (BlueBikes), and DC (Capital Bikeshare). Our software is used in over 45 markets to power bike and scooter systems, increasing our reach beyond the markets we operate directly.
We are looking for an entrepreneurial and passionate Product Manager to join our Montreal office to work on Lyft's micromobility memberships. Our Montreal office developed the first automated bikes-share system in America, and continues to work on the platform today that provides state-of-the-art electric bikes and scooters for tens of millions of rides per year. Today, our sophisticated membership platform enables bikeshare riders to become subscribers and long-term users, sustaining loyal riders and revenue streams to grow our business.
As the Product Manager for Memberships, you will own development and future growth of our membership features for micromobility, growing our base of loyal members and delivering profitable growth. Your features will grow existing offerings, drive acquisitions and purchases, and bolster retention and membership renewals. You will work collaboratively with a cross functional team of software engineers, scientists, designers and researchers, and across our partner teams in marketing and local operations, to create membership and corporate products that riders want to use and keep using.
In this role, you will bring creative, strategic, and analytical skills to drive forward a best in class product. Product management at Lyft leads the integration of engineering, data science, and design to achieve the company's vision for reinventing transportation. The ideal candidate can navigate complex technical topics, strategic problem solving, and team development to deliver business impact. If you're driven, collaborative, resourceful, and can communicate complex ideas with ease, then we'd like to talk to you.
Responsibilities:
Lead the long-term vision and strategy of our membership products, to grow our business and delight our riders

Define, create, test and iterate on membership packages to attract, delight and retain riders

Understand Lyft's strategic and competitive position. Set your team's goals, success metrics and roadmap to align with Lyft's mission and drive maximum impact based on data analysis, market research and usability studies

Completely own your team's products, existing or new, from ideation, through development, to launch, growth and maintenance.

Dive deep with your development team, with full understanding and communication of each decision and trade-off you make

Align cross functional partners and teams beyond your development team: other teams marketers, business partners and operations to drive a shared vision

Communicate clearly roadmaps, priorities, experiments and decisions across a wide spectrum of audiences from partner teams to executive levels

Serve as a champion of our riders and their needs at all levels of the company
Experience:
Natural ability to make things happen around you. You manage ambiguity, complexity and interdependencies in an organized and structured way. You are able to define and analyze metrics that inform the success of products

Experience in the customer discovery and product requirement development process

Passion for improving people's lives through transportation

Excellent judgment and thoughtfulness about the dynamics of a product ecosystem

Ability to conceptualize, manage and prioritize multiple projects for stakeholders

Detail orientated with superior organizational skills — balancing multiple projects, deadlines, and requests should be second nature to you

Strong communication skills and intuition for communication strategy at every level — within teams, within the company, to users, to press, and other audiences

Bilingual (English/French): ability to communicate effectively in English (for dealing with English-speaking colleagues outside Quebec)
Benefits:
Extended health and dental coverage options, along with life insurance and disability benefits

Mental health benefits

Family building benefits

Access to a Health Care Savings Account

In addition to provincial observed holidays, team members get 15 days paid time off, with an additional day for each year of service

4 Floating Holidays each calendar year prorated based off of date of hire

10 paid sick days per year regardless of province

18 weeks of paid parental leave. Biological, adoptive, and foster parents are all eligible
Lyft proudly pursues and hires a diverse workforce. Lyft believes that every person has a right to equal employment opportunities without discrimination because of race, ancestry, place of origin, colour, ethnic origin, citizenship, creed, sex, sexual orientation, gender identity, gender expression, age, marital status, family status, disability, pardoned record of offences, or any other basis protected by applicable law or by Company policy. Lyft also strives for a healthy and safe workplace and strictly prohibits harassment of any kind. Accommodation for persons with disabilities will be provided upon request in accordance with applicable law during the application and hiring process. Please contact your recruiter now if you wish to make such a request.
Starting in September 2023, this role will be in-office on a hybrid schedule — Team Members will be expected to work in the office 3 days per week on Mondays, Wednesdays, and Thursdays. Additionally, hybrid roles have the flexibility to work from anywhere for up to 4 weeks per year.