Senior Product Manager, Pricing Optimization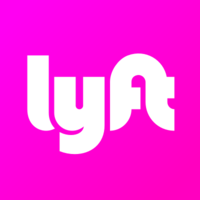 Lyft
Product
New York, NY, USA
Posted on Tuesday, July 18, 2023
At Lyft, our mission is to improve people's lives with the world's best transportation. To do this, we start with our own community by creating an open, inclusive, and diverse organization.
Lyft connects people to transportation to change the way we live and get around our communities. We are looking for product managers who bring exceptional creative and analytical skills to drive forward a best in class product. Product management at Lyft leads the integration of engineering, data science, and design to achieve the company's vision for reinventing transportation. We are looking for entrepreneurial and passionate Product Managers to innovate and execute across a rapidly growing, fast paced company and industry.
Pricing is fundamental to the Lyft marketplace and how riders and drivers experience Lyft. The mission of the Pricing Optimization team is to deliver the right set of prices and offers to improve the user experience and preference for the Lyft network and contribute to the growth and viability of the network. To accomplish this mission, the Pricing Optimization PM will:
Build an adaptive pricing system to optimize across modes (Classic, Shared, Wait & Save, Priority, etc) based on their unique costs and supply consumption
Design algorithms to maximize expected business and user outcomes given real-time marketplace dynamics
Build systems that construct a portfolio of offers that encourages serviceable conversion
Ensure the platform can calibrates in real-time to balance supply and demand
This individual should:
Be highly analytical + technical
Have a deep technical understanding of micro economics
Have a technical background, ideally Operations Research / Machine Learning / algorithmic background
Have experience working in deep product domains - able to use data and experimentation to guide a large cross-functional team towards a long-term vision
Be detail-oriented and able to dive deep into complex technical concepts, but also abstract them to executives, stakeholders, operations, and legal stakeholders
Maintain a strong POV on what to build for our users, amidst many different stakeholders with different goals and world-class scientists + engineers on the team with their own opinions
Responsibilities:
Align on business goals for optimization with executives and business teams (e.g. what are we optimizing for and how does this vary by market, product, use case)
Define short-term and long-term strategy to achieve those goals
Completely own your team's products, existing or new, from ideation, through development, to launch, growth and maintenance
Work closely with partner teams to represent Pricing perspective on new initiatives, define requirements for Pricing team, and prioritize asks
Lead and align cross-functional partners and team: engineers, scientists, analysts, business partners, operations to drive a shared vision
Experience:
Minimum of 3+ years of product management experience
Ideally Operations Research / Machine Learning / algorithmic background experience
Passion for Lyft and what we are trying to achieve in sustainable urban transportation.
Natural ability to make things happen around you. You manage project ambiguity, complexity and interdependencies in an organized and structured way.
Ability to define and analyze metrics that inform the success of products
Excellent judgment and thoughtfulness about the dynamics of a product ecosystem
Strong communication skills and intuition for communication strategy at every level -- within teams, within the company, to users, to press, and other audiences
Experience running A/B tests and using common statistical techniques to evaluate results. Experience leading post-launch optimizations including developing testing strategies
Experience with data, including querying, aggregation, analysis, and visualization
Ability to conceptualize, manage and prioritize multiple projects for stakeholders
Detail-oriented with superior organizational skills -- balancing multiple projects, deadlines, and requests should be second nature to you
Benefits:
Great medical, dental, and vision insurance options
Mental health benefits
In addition to 12 observed holidays, salaried team members have unlimited paid time off, hourly team members have 15 days paid time off
401(k) plan to help save for your future
18 weeks of paid parental leave. Biological, adoptive, and foster parents are all eligible
Pre-tax commuter benefits
Lyft Pink - Lyft team members get an exclusive opportunity to test new benefits of our Ridership Program
Lyft is an equal opportunity/affirmative action employer committed to an inclusive and diverse workplace. All qualified applicants will receive consideration for employment without regards to race, color, religion, sex, sexual orientation, gender identity, national origin, disability status, protected veteran status or any other basis prohibited by law. We also consider qualified applicants with criminal histories consistent with applicable federal, state and local law.
Starting in September 2023, this role will be in-office on a hybrid schedule — Team Members will be expected to work in the office 3 days per week on Mondays, Wednesdays, and Thursdays. Additionally, hybrid roles have the flexibility to work from anywhere for up to 4 weeks per year.
The expected range of pay for this position in the New York City area is $193,500 - $215,000. Salary ranges are dependent on a variety of factors, including qualifications, experience and geographic location. Range is not inclusive of potential equity offering, bonus or benefits. Your recruiter can share more information about the salary range specific to your working location and other factors during the hiring process.