Head of Product, Lyft Media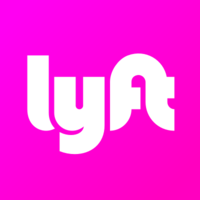 Lyft
Marketing & Communications, Product
New York, NY, USA
Posted on Friday, August 18, 2023
At Lyft, our mission is to improve people's lives with the world's best transportation. To do this, we start with our own community by creating an open, inclusive, and diverse organization.
Lyft Media is a new line of business with Lyft focused on building the worlds' largest transportation media network. We build products that allow brands to engage with our unique audience throughout their transportation journeys. Our assets include out-of-home (OOH) media units such as rooftop screens and bikeshare ad panels, while our digital assets include in-car screens and in-app ad products.
As the Head of Product for Lyft Media, you will manage the product function for the entire Media division. You will be a core member of the Lyft Media leadership team and lead a tech organization of Product Managers, Engineers, Data Scientists, and Designers to achieve our vision and business goals.
Responsibilities:
Develop the vision & strategy for Lyft Media across all current and future product lines
Build and manage the P&L and operating budgets across the Media business, including hiring needs
Collaborate with the Lyft Media leadership team to define the short-term goals, milestones, and metrics across the business
Build an overarching product roadmap to achieve those goals & lead the technology function (Product, Engineering, Data Science, and Design) to execute it
Deeply understand the needs and motivations of our customers (advertisers, riders, and drivers) as well as the competitive landscape to inform the product roadmap
Directly manage, coach, and hire a team of Product Managers across wide-ranging areas of ownership
Serve as public-facing advocate for the business at customer meetings, events, conferences, and press
Experience:
6+ years of experience in product management or general management at high-growth advertising technology companies
2+ years of direct experience building, leading, and managing tech organizations including teams of Product Managers
Experience working on retail media / commerce media ad networks and products
Experience leading a high-growth startup, business unit and/or multiple teams at a large company with P&L responsibility as a founder, general manager, or product manager
Deep knowledge of digital advertising technology including ad servers, programmatic exchanges, SSPs / DSPs, attribution, measurement, audiences, targeting, and more
Deep understanding of the advertising industry including agencies, direct buyers, mobile, display, CTV, and OOH – including relationships with key stakeholders
Benefits:

Competitive salary & equity compensation
Great medical, dental, and vision insurance options
Mental health benefits
In addition to 12 observed holidays, salaried team members have unlimited paid time off, hourly team members have 15 days paid time off
401(k) plan to help save for your future
18 weeks of paid parental leave. Biological, adoptive, and foster parents are all eligible
Pre-tax commuter benefits
Lyft Pink - Lyft team members get an exclusive opportunity to test new benefits of our Ridership Program
Lyft is an equal opportunity/affirmative action employer committed to an inclusive and diverse workplace. All qualified applicants will receive consideration for employment without regards to race, color, religion, sex, sexual orientation, gender identity, national origin, disability status, protected veteran status or any other basis prohibited by law. We also consider qualified applicants with criminal histories consistent with applicable federal, state and local law.
Starting in September 2023, this role will be in-office on a hybrid schedule — Team Members will be expected to work in the office 3 days per week on Mondays, Thursdays and a team-specific third day. Additionally, hybrid roles have the flexibility to work from anywhere for up to 4 weeks per year.
The expected range of pay for this position in the New York is $193,000 - $215,000. Salary ranges are dependent on a variety of factors, including qualifications, experience and geographic location. Range is not inclusive of potential equity offering, bonus or benefits. Your recruiter can share more information about the salary range specific to your working location and other factors during the hiring process.