Transportation Safety Analyst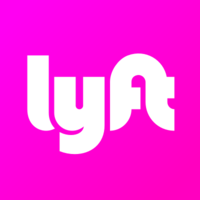 Lyft
IT
New York, NY, USA
Posted on Tuesday, August 29, 2023
At Lyft, community is what we are and it's what we do. It's what makes us different. To create the best ride for all, we start in our own community by creating an open, inclusive, and diverse organization where all team members are recognized for what they bring.
We care deeply about delivering the best transportation experience; this means the best experience for the passenger and the best experience for the driver. We believe this quality of service can only be achieved with a deep understanding of our world, our cities, our streets… how they evolve, how they breathe. We embrace the powerful positive impact micromobility & autonomous transportation will bring to our everyday lives and with our ambition, we will become a leader in the development and operation of such vehicles. Thanks to our network, with hundreds of millions of rides every year, we have the means to make micromobility and autonomy a safe reality.
As a member of the Office of Safety and Compliance, you'll help drive the safety of our micromobility product efforts within the Lyft Transit, Bike and Scooter ("TBS") and Rideshare business units, thereby revolutionizing transportation. The right candidate for the Safety Analyst position will be able to easily perform analysis of the data available and present findings to stakeholders in an easily digestible format.
Basic duties:
Develop analytical frameworks and dashboards to monitor safety issues. The dashboards will provide metrics to help cross functional stakeholders with mitigating future occurrences of identified safety issues for our fielded vehicles.
Assist with execution of all safety related processes (Product Analysis Team, Incident Response and Escalation, Safety Committee, etc.) for in-field "sustaining" TBS and Rideshare products.
Assist with investigating safety incident investigations and create and maintain appropriately documented incident and issue reports.
Provide input and resolve issues in coordination with safety-related committees
Gather, analyze, and verify data for CPSC, FCC, City DOT, etc. matters, investigations, and responses.
Serve as Lyft representative with select outside organizations and partnerships on micromobility safety, including innovating for safety standards, and industry best practices.
Partner with product managers, engineers, and operators to translate analytical insights into decisions and action.
Skills & Qualifications:
3-5 years of experience in data and/or financial analytics. Some experience with micromobility or functional safety methods preferred.
B.S. in economics, applied math, statistics, engineering or other quantitative fields, M.S. preferred.
Experience in an analytics role or equivalent
Experience building models in Excel.
Proficiency in SQL - able to write structured and efficient queries on large data sets.
Demonstrated data analysis and problem-solving skills.
Strong business writing, presentation building & delivery, executive briefing skills.
Ability to build relationships with cross-functional stakeholders and drive shared outcomes.
Education:
Bachelor's in Engineering (Required)
Masters (Preferred)
Reports to:
Office of Safety and Compliance (OSAC), in Legal Department
Benefits:

Great medical, dental, and vision insurance options

Mental health benefits

Family building benefits

In addition to 12 observed holidays, salaried team members have unlimited paid time off, hourly team members have 15 days paid time off

401(k) plan to help save for your future

18 weeks of paid parental leave. Biological, adoptive, and foster parents are all eligible

Pre-tax commuter benefits

Lyft Pink - Lyft team members get an exclusive opportunity to test new benefits of our Ridership Program
Lyft is an equal opportunity/affirmative action employer committed to an inclusive and diverse workplace. All qualified applicants will receive consideration for employment without regards to race, color, religion, sex, sexual orientation, gender identity, national origin, disability status, protected veteran status or any other basis prohibited by law. We also consider qualified applicants with criminal histories consistent with applicable federal, state and local law.
Starting in September 2023, this role will be in-office on a hybrid schedule — Team Members will be expected to work in the office 3 days per week on Mondays, Wednesdays, and Thursdays. Additionally, hybrid roles have the flexibility to work from anywhere for up to 4 weeks per year.
The expected range of pay for this position in the New York area is $139,500 - $155,000. Salary ranges are dependent on a variety of factors, including qualifications, experience and geographic location. Range is not inclusive of potential equity offering, bonus or benefits. Your recruiter can share more information about the salary range specific to your working location and other factors during the hiring process.