Chief Financial Officer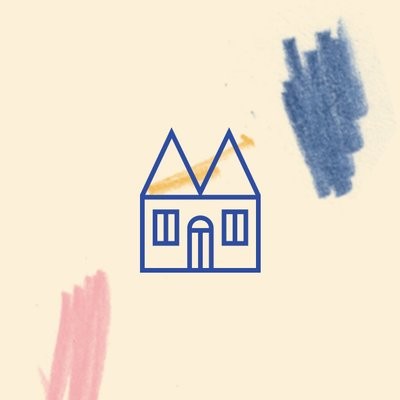 Maisonette
Accounting & Finance
Brooklyn, NY, USA
Posted on Friday, June 30, 2023
What We Need
The CFO will guide the Finance, Strategy and People function during Maisonette's next stage of scalable, profit-minded growth.
This individual will be a strategic partner to the CEO and the senior leadership team to implement an elevated finance platform to support the near and long-term growth and financial performance of the company. They will oversee analytical frameworks, forecasts, and dashboards, along with tools, processes, and communication touch-points, to enable informed decision-making across the company. The CFO will work closely with the senior leadership team on an ongoing basis to evolve overall company strategy and evaluate risks and strategic scenarios, providing knowledge of financial drivers, risks, sensitivities, and opportunities.
The ideal candidate will bring a broad financial background from a retail environment.
What You'll Do
Strategy:
Lead the Strategy/Business Development function for the Company
Serve as a business partner and strategic adviser to the CEO and other members of the executive leadership team.
Provide data-driven insight to critical business matters to drive profitable growth, leading long term planning processes, executive team offsites, Company wide updates of KPI's, OKR's etc.
Contribute actively to the evolution and execution of strategic business plans, including M&A, organic growth, and business development strategies.
Operational Finance:
Draw on strong operational finance skills to advise and add value.
Act as a thought leader by providing strategic and analytical insight and perspective to the senior leadership team.
Establish credibility throughout the organization as an effective developer of solutions to business challenges.
Ensure strong and effective relationships with all external partners and vendors.
Financial Planning & Analysis:
Provide overall leadership to the management reporting, financial planning, forecasting, and budgeting processes.
Lead efforts to drive the analytical rigor of the finance team so that business decisions throughout the organization are informed by analytical insight while improving the organization's ability to leverage and manage data.
Team Leadership:
Provide effective and servant leadership to the finance organization, ensuring the development of the required financial capabilities for the Company, and the development of talent within the organization.
Ensure the function is properly resourced and organized and develop a business partnership mindset across the organization.
Reporting / Control / Open:
Oversee, lead and manage the finance, control and accounting functions with strict eye for cashflow inputs/outputs.

Responsible for all reporting:

Bimonthly or monthly forecasting vs. actual cycle and reconciliation of variance.
Quarterly and year-end closing and reporting (for BOD and Investors)
Annual budget and planning process, and 3-5Y forward planning.

Ensure the fiscal integrity of the business through enhancement and management of accounting systems and controls.
Investor Relations:
Responsible for financial aspects of fundraising activities, with relevant experiences in equity, debt and convertible financing.

Create board materials, fundraising materials and other key financial reporting to advise investors and key stakeholders on overall company progress and financial health.
Play a leading role in negotiating with banks and lenders during fundraising stages and manage lender relationships.
Act as a liaison and forge relationships between the Company and the BOD, potential Investors, Banks etc.
Efficiency / Process Improvement:
Leverage an already strong operations platform to produce better data and insights and streamlines processes where possible.
Continuously examine opportunities for sustainable cost efficiencies that are consistent with the operating and growth strategies of the business.
Ownership:
Manage outside advisors such as auditors and tax advisors to assure compliance with federal and state law; as well as compliance with banking agreements.
About You
Deep financial understanding through experience working in investment banking, private equity or venture capital and/or VP of finance / CFO at a high growth technology company backed by private capital (debt and equity)
Fluent in data-driven decision making, complex financial modeling, ROI and scenario analysis, and competitive assessments with the ability to distill complex business information in a consumable way
Ability to think strategically about finance at the company, with ongoing and emerging opportunities
Experience manipulating large datasets, advanced MS Excel and proficiency in leading business intelligence initiatives utilizing data visualization tools
Collaborative working style and demonstrated ability to build strong cross-functional relationships
Ability to deal effectively with ambiguity, thrive in an unstructured, fast-paced environment with competing deadlines, and re-prioritize demands as events change

Passion for empowering small business owners to be successful; possess a high level of empathy for our customers and a strong desire to deeply understand their needs

A great communicator who has the ability to influence and build alignment across senior leadership
Bachelor's degree, 10+ years of experience, including Previous role as a VP of finance or higher
Salary + Perks
$225-250K annually, commensurate with experience
Stock options
Flexible PTO policy
100% remote with option to work from the Brooklyn office as desired
11 company-paid holidays
"No Meeting Fridays" (...no meetings on Fridays)
Duvet Days (one company-wide day off per month, January through May)
Summer Fridays (early close on Fridays during the summer months)
Employee discount on the Maisonette website
Fully-paid new parent leave policies
The above represents the expected salary range for this role. Ultimately, in determining your pay, we'll take into consideration factors including your location of residence, experience, and other job-related factors.