Engineering Manager, Business Operations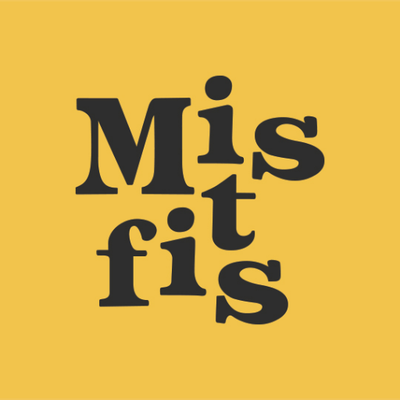 Misfits Market
Software Engineering, Other Engineering, Operations
Remote
Posted on Tuesday, August 1, 2023
Misfits Market is a mission-driven company creating the affordable online grocery store of the future. We're a high-growth startup whose north star is making high-quality food more accessible to more people. By tackling inefficiencies in the food system, we've created a new supply chain that brings value to farmers and food makers, fights food waste, and saves our customers an average of $25.17 per order. Since 2018, our passionate and motivated team of problem solvers has built a full online grocery marketplace and rescued more than 228 million pounds of food. With each new zip code we serve (we're up to 38,000 now!), we're one step closer to our goal of eliminating food deserts in America by 2025.
We are looking for a skilled Engineering Manager to lead our Business Operations team. Your role will be a balanced blend of technical leadership and people management. You'll oversee key systems including our Warehouse Management System, Payment Systems, and ERP system, while also focusing on nurturing the skills and talents within your team. Your responsibilities will range from driving technical projects and strategies to promoting professional growth among team members.
You will get to:
Lead a team of dedicated full-stack engineers and collaborate closely with cross-functional teams to deliver high-quality, scalable, and reusable code that powers our core business operations.
Set technical direction, uphold and advocate software engineering best practices, and inspire your team to continuously enhance our existing platforms.
Mentor and support the professional development of your team members, providing feedback, guidance, and opportunities for growth.
Actively engage with the product team to understand detailed requirements, driving the implementation from design through to delivery.
Oversee the development of robust, scalable software solutions that enable real-time operational activities across various business units.
Foster a culture of transparency, ensuring stakeholders are informed about progress and decisions regarding each product.
Contribute to strategic technology roadmap decisions, aligning with Misfits Market's broader business goals.
Who we're looking for:
A minimum of 6 years of software development experience in PHP or another Object-Oriented language, with at least 2 years in a leadership role.
A solid foundation in computer science, with proven competencies in data structures, algorithms, and adherence to software design best practices.
Experience managing and mentoring a team of software engineers.
Strong leadership skills with a track record of fostering a culture of high performance and continuous learning.
Excellent communication skills, with the ability to effectively present technical concepts to both technical and non-technical audiences.
Benefits
Salary $140k-180k
Unlimited PTO
Monthly Stipend to spend on Misfits Market
Multiple health, dental, and vision plan options
Life Insurance
401k plan