Social Media Manager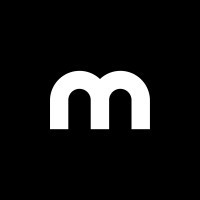 mllnnl
Marketing & Communications
Brooklyn, NY, USA · Brooklyn, NY, USA · New York, NY, USA
Posted on Tuesday, October 24, 2023
Company Description


Seeking a highly-talented and passionate Social Media Manager to join our growing team, working with a dynamic, fast paced boutique creative social and digital marketing agency on a large and meaningful account in the jewish non-profit travel industry.
We're a tight-knit team with an entrepreneurial spirit and great vibe. We value work-life balance and supporting you in pursuing your dreams. We also strive to, generally, crush it.
Job Description


Responsibilities:
You are deeply passionate about social media, brand storytelling, and the industry at large - and outwardly share this passion with your clients, your work, and your team.
Resource and manage relationships with freelancers and third-party vendors against projects based on individual strengths, skill sets and experience levels in collaboration with the delivery and paid media team to ensure deliverables are met within a determined timeline and meet marketing objectives.
Assist Finance team with coordinating all agreements and payments with freelancers and third-party vendors.
Ensure all relevant information, such as creative briefs, project details, asset specifications, etc., have been provided and are clear for project initiation. Including proofreading final deliverables for spelling, grammar and overall adherence to brand guidelines.
Organized and meticulous, you'll assist to manage timelines, budgets and workflows for projects, schedule meetings with internal and external stakeholders, maintain accurate records of meetings, and process feedback to ensure all tasks have been delegated, and next steps are progressing.
Strong ability to manage multiple projects and facilitate communication with ease between all parties to ensure efficiency and effectiveness.
Build on the current processes and infrastructure to drive efficiency, improve processes and communication, and create best-in-class project management practices.
You're a team player, you work well as part of a team, and are willing to take direction, but can be trusted to get things done on your own with excellent analytical and problem-solving skills.
Assist with development of the content strategy for client's social channels and create and manage monthly content calendars (including scheduling and posting).
Responsible for identifying key cultural trends and brand opportunities to engage with the community via social and being a key member of the team concepting what content we can create that will resonate and stand out.
Actively monitor and manage discussions, mentions and trends within the client's social community (Facebook, Instagram, TikTok, YouTube, X) and across the digital landscape to develop a deep understanding of the community and their needs / interests.
Has a basic understanding of how paid media works across social to be able to work alongside our paid media team on performance marketing activity, ideally with an interest to lean-in and learn more as the space continues to develop.
Actively participate in regular team meetings and brainstorms to contribute new ideas and thinking (both internally and with clients).


Salary range: $60,000 - $80,000, depending on experience.
Additional Information
All your information will be kept confidential according to EEO guidelines.