Senior Enterprise Account Executive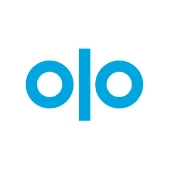 Olo
Sales & Business Development
New York, NY, USA · Remote
Posted on Thursday, June 8, 2023
We're looking for a motivated Sr. Account Executive with large enterprise selling chops to help us build relationships with the largest restaurant brands in the world. You blend together strong technical aptitude, superior attention to detail, great presentation skills, at-ease comfort selling into any organizational role, and a healthy amount of killer instinct. Sounds like you? Read on.
Olo's products and services mix the critical elements of B2B and excitement of B2C into new services which are changing the restaurant landscape. With some of our customers transacting upwards of 50% of their revenue outside the four walls of their restaurant with digital ordering, the time couldn't be better to help brands transform their businesses and implement great digital commerce programs.
You will play a key role in expanding our business by building relationships with the largest restaurant brands and their partners. You will report to the AVP, Enterprise and can work remotely from anywhere in the U.S. or at Olo's headquarters in NYC.
What You'll Do
Focus on building relationships with the largest global multi-unit restaurant and food-service brands.
Develop and cultivate relationships throughout organizations of target restaurants and their partners.
Find a great solution for each client using an understanding of their business, financial skills, sales process, and creativity.
Manage Olo's new business development process end-to-end within major opportunities, including outbound campaigns, setting/coordinating customer meetings and presentations; preparation and delivery of follow-up materials, addressing competitive threats, and successful leading negotiations.
Drive awareness and market presence of new products and initiatives.
Collaborate with account management post sale to guarantee a successful program launch and to ensure value is delivered to the client just as they expected.
Be held to revenue goals and new client goals
What We'll Expect From You
7+ years of experience, including 3+ years in an Enterprise sales role, preferably selling in the hospitality/restaurant industry, a B2B SaaS/software, or a payment solution.
Even though you're awesome, you still know how (and aren't too self-important) to pick up the phone and connect with a person you don't know.
You're a great collaborator, able to communicate with multiple internal departments about client feedback and plans and work cross-functionally to solve problems.
You can manage processes and communication across multiple teams, and have a commitment to supporting your colleagues.
You are scrappy and thrifty, you get the job done.
You know how to navigate complex orgs- internally and externally with customers.
You understand how to balance hunting new business while managing renewal cycles and upsells.
You are comfortable working on many deals/projects at once.
You're client-focused, motivated, and have prior results to prove it.
You are comfortably geeky- you're good at demonstrating some pretty advanced stuff, and proficient in PowerPoint, Excel (can maintain complex spreadsheets), CRM, and data analytics tools.
You have experience deciphering legal contracts and navigating contract negotiations.
About Olo
Olo is the engine of hospitality powering the restaurant industry's digital transformation. As a leading open SaaS platform, we enable over 600 restaurant brands to jointly reach 85 million connected guests across approximately 84,000 locations. More than two million orders per day run on Olo's platform, allowing brands to maximize the convergence of digital and brick-and-mortar operations while raising the bar on hospitality. The result: brands do more with less and make every guest feel like a regular. With integrations to over 300 technology partners, our customers can build digital experiences with the largest and most flexible restaurant commerce ecosystem on the market. You have likely used Olo and not even known it! Learn more at
olo.com
We're remote-friendly. Since 2015, we have been evolving our culture to continue to support a more distributed workforce and now over 75% of our team works remotely across the U.S. If you're in the New York City area, you can choose to work remotely or from Olo's headquarters, located in Tribeca.
We offer great benefits, such as 20 days of paid time off, 10 separate sick days, 11 holidays plus year-end closure, fully paid health, dental and vision care premiums, a 401k match, remote-office stipend, company equity, a generous parental leave plan, volunteer time off, gift matching policy, and more!
Our best estimate of the compensation range for this opportunity is $125k-145k annually with an incentive target of 100%, depending on the experience you bring and your location. We look forward to discussing your salary expectations and our full total rewards offerings throughout the interview process.
We encourage you to apply!
We value diversity. At Olo, we know a diverse and inclusive team makes our workplace better. Don't meet every single qualification in the job description? Market data shows that women and people of color are less likely to apply to jobs unless they meet every single qualification. We are dedicated to building a diverse, inclusive, and authentic workplace that is free from discrimination and harassment; this allows us to make better decisions and better serve the communities we're a part of. So if you're excited about this role but your previous experience doesn't align perfectly with every qualification in the job description, we encourage you to apply anyway. You may be just the right candidate for this or other roles.
All applicants receive consideration for employment. We do not discriminate on the basis of race, religion, color, national origin, gender identity, sexual orientation, pregnancy, age, marital status, veteran status, or disability status. If you require further accommodations or have questions regarding accessibility, please contact us at talent@olo.com.