Associate Director, Infrastructure Engineering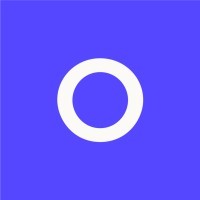 Oscar Health
Other Engineering
New York, NY, USA
Posted on Friday, July 7, 2023
Hi, we're Oscar. We're hiring an Associate Director, Infrastructure Engineering to join our Engineering team.
Oscar is the first health insurance company built around a full stack technology platform and a focus on serving our members. We started Oscar in 2012 to create the kind of health insurance company we would want for ourselves—one that behaves like a doctor in the family.
About the role
This individual will manage 2 teams within our Software Infrastructure Organization. These teams focus primarily on Developer Productivity, Observability, and the Authentication/Authorization Infrastructure which powers our user facing applications. This individual will be responsible for coaching and mentoring the engineers on these teams, ensuring roadmap alignment with company priorities, prioritizing key internal priorities (such as technical debt or long term modernization) and driving multiple very high impact, high visibility projects which touch across our Engineering Organization.
You will report into a Senior Director, Engineering. This is a hybrid role. You will work part of the time in the New York City office and part of the time work-from-home/remote. #LI-Hybrid
The base pay for this role is: $192,000 - $252,000 per year. You are also eligible for employee benefits, participation in Oscar's unlimited vacation program, company equity grants, and annual performance bonuses.
Responsibilities
Be a subject matter expert in the functional group's technical domain.
Improve technical output of the team they manage by understanding the business problem they are solving and applying the appropriate thought through technical design/architecture.
Drive the team and functional area to deliver consistent high technical quality and continual technical improvement.
Anticipate technical challenges and ensure that the team and functional area consistently make good strategic technical decisions. Helps to create consensus around architectural vision and aligns the functional area to that vision.
Provide design guidance, insights and critical feedback on designs for new complex systems within their functional group.
Ensure that teams are adopting and executing on the right architectural and technical decisions, reducing technical debt and are prioritizing the right technical efforts with stakeholders.
Drive operability of cross-team domains by influencing the software lifecycle, infrastructure choices, SLOs, API contracts, monitoring and maintenance practices, etc.
Ensure that teams are building software that minimize effort and business impact during maintenance or failures. Drives teams to identify or design invariants within business objectives and assists in the articulation of verifiability in product requirements.
Prolific Contributor to functional area design reviews and provides detailed and well thought through architectural guidance. Takes responsibility for the maintenance cost, resiliency and accrued tech debt for the managed functional area.
Ensure smooth and timely cross-team execution and collaboration; anticipates and knows when cross-team projects are at risk, and takes ownership of their successful and on time delivery.
Demonstrate deep subject matter expertise that spans the business objectives of a large (multi-team or multi-year) project domain across all relevant teams at the company. Effectively champion, build consensus on and drives organization wide initiatives within teams and the function area.
Take ownership of and is the primary partner for the product team for prioritization and alignment of all projects that the team or function area works on.
Ensure that the team has their short term (3-6 month) backlog known and in a stable state to get picked up for execution. Actively partners with the product team to help build the direction for the medium term (3-6 month) Roadmap. Ensures the technical strategy and tech debt needs are appropriately addressed in partnership with the product team.
Provide high-quality critical commentary in design reviews.
Manage one or more pods and is able to manage managers, mentoring and guiding them to be successful in managing their own teams.
Advocate for and drive positive, actionable advancement in technical or social practices across the engineering organization or the company at large.
Qualifications
A minimum of 8 years of professional software engineering experience, working with a variety of technologies, and have increasingly impactful accomplishments
A minimum of 3 years of experience managing one or more teams
Experience using distributed build and deployment tooling, such as Docker, Git, Kubernetes, GitHub, Bazel
Ability to demonstrate expert level knowledge of at least one popular programming language (Java, Python, GoLang, Rust, etc)
Experience partnering with Product Managers to own and drive roadmaps and prioritization discussions
Bonus Points
Experience managing technical leads or high level individual contributors across more than one team
Experience with deploying and maintaining Development and Build Tools, such as Docker, Kubernetes, Bazel, Pants, Jenkins, GitHub, GitLab, ArgoCD or other CI/CD Tools
Experience with Python and GoLang
Experience operating Observability tooling such as Prometheus, Honeycomb, Raygun, New Relic, Datadog, and Grafana
Experience with building and operating core infrastructure components within a technology organization, such as build systems or authentication
This is an authentic Oscar Health job opportunity. Learn more about how you can safeguard yourself from recruitment fraud here.
At Oscar, being an Equal Opportunity Employer means more than upholding discrimination-free hiring practices. It means that we cultivate an environment where people can be their most authentic selves and find both belonging and support. We're on a mission to change health care -- an experience made whole by our unique backgrounds and perspectives..
Pay Transparency:
Final offer amounts, within the base pay set forth above, are determined by factors including your relevant skills, education, and experience.
Full-time employees are eligible for benefits including: medical, dental, and vision benefits, 11 paid holidays, paid sick time, paid parental leave, 401(k) plan participation, life and disability insurance, and paid wellness time and reimbursements.
Reasonable Accommodation:
Oscar applicants are considered solely based on their qualifications, without regard to applicant's disability or need for accommodation. Any Oscar applicant who requires reasonable accommodations during the application process should contact the Oscar Benefits Team (accommodations@hioscar.com) to make the need for an accommodation known.