Coding Audit Senior Analyst, SIU - remote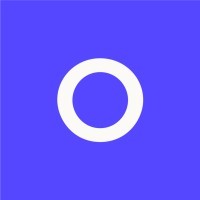 Oscar Health
IT
Remote
Posted on Tuesday, August 8, 2023
Hi, we're Oscar. We're hiring a Coding Audit Senior Analyst, SIU to join our SIU team.
Oscar is the first health insurance company built around a full stack technology platform and a focus on serving our members. We started Oscar in 2012 to create the kind of health insurance company we would want for ourselves—one that behaves like a doctor in the family.
About the role
The SIU runs or coordinates activities across Oscar to reduce the incidence and impact of fraud, waste, and/or abuse ("FWA") on all our operations.
The Senior Analyst supports in assessing trends and patterns in FWA across the healthcare industry using their deep coding knowledge to prevent and recoup inappropriately paid claims. This work will not only lead to savings and recoupments for Oscar as a company, but to more affordable and higher-quality health care for the members we serve.
You will report to the Associate Director, SIU.
This is a remote / work-from-home role. You must reside in one of the following states: Arizona, California, Colorado, Connecticut, Florida, Georgia, Illinois, Iowa, Maryland, Massachusetts, Michigan, New Hampshire, New Jersey, New Mexico, New York, North Carolina, Ohio, Oregon, Pennsylvania, Rhode Island, Tennessee, Texas, Utah, Virginia, Washington, or Washington, D.C. Note, this list of states is subject to change. #LI-Remote
The base pay for this role in the states of California, Connecticut, New Jersey, New York, and Washington is: $76,800 - $100,800 per year. The base pay for this role in all other locations is: $69,120 - $90,720 per year. You are also eligible for employee benefits, participation in Oscar's unlimited vacation program and annual performance bonuses.
Responsibilities
Develops and maintains a depth of expertise on CPT, HCPCS, and ICD-10 Coding guidelines and other insurance billing submission requirements.
Perform complex audits of assigned medical records and claims on both a prepayment and post payment basis to determine accuracy of claims submitted to Oscar.
Document findings including reference to sources used to support decision making and in a way that can be easily understood by non clinicians or coders.
Create audit report findings, tools, and reference guides that can be used by other team members to communicate findings or more effectively perform similar reviews.
Help draft written communications to providers to convey audit findings.
Participate in educational calls with providers.
Help train new team members.
Develop and document processes to improve the efficiency and effectiveness of the team.
Qualifications
1+ years of coding or auditing experience across multiple specialties.
Bachelor's degree or 4+ years of work experience
Certified Professional Coder (CPC) designation or similar
Demonstrated experience translating technical jargon to non-technical end-users.
Bonus Points
Certified Professional Medical Auditor
Additional certification applicable to this work such as Certified Fraud Examiner (CFE), Accredited Healthcare Fraud Investigator (AHFI), Certified AML [Anti-Money Laundering] and Fraud Professional (CAFP), other coding certifications or similar
Knowledge of applicable fraud statutes and regulations, and of federal guidelines on recoupments and other anti-FWA activity
Experience working in health insurance specifically with claims processing, billing, reimbursement, or provider contracting.
Experience with HIPAA, data privacy, and/or data security processes
Experience working with regulators governing (public or private) health insurance carriers
This is an authentic Oscar Health job opportunity. Learn more about how you can safeguard yourself from recruitment fraud here.
At Oscar, being an Equal Opportunity Employer means more than upholding discrimination-free hiring practices. It means that we cultivate an environment where people can be their most authentic selves and find both belonging and support. We're on a mission to change health care -- an experience made whole by our unique backgrounds and perspectives..
Pay Transparency:
Final offer amounts, within the base pay set forth above, are determined by factors including your relevant skills, education, and experience.
Full-time employees are eligible for benefits including: medical, dental, and vision benefits, 11 paid holidays, paid sick time, paid parental leave, 401(k) plan participation, life and disability insurance, and paid wellness time and reimbursements.
Reasonable Accommodation:
Oscar applicants are considered solely based on their qualifications, without regard to applicant's disability or need for accommodation. Any Oscar applicant who requires reasonable accommodations during the application process should contact the Oscar Benefits Team (accommodations@hioscar.com) to make the need for an accommodation known.