Analytics Engineer I, Financial Data Platform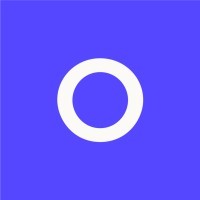 Oscar Health
Accounting & Finance, Data Science
New York, NY, USA
Posted on Friday, August 11, 2023
Hi, we're Oscar. We're hiring an Analytics Engineer I to join our Data team.
Oscar is the first health insurance company built around a full stack technology platform and a focus on serving our members. We started Oscar in 2012 to create the kind of health insurance company we would want for ourselves—one that behaves like a doctor in the family.
About the Role
As an Analytics Engineer I, you will occupy a vital position in Oscar's data pipeline between raw data producing systems and end users of financial data. You will maintain a crucial partnership with Oscar's Finance team, a critical data user, servicing it with comprehensive and reliable Certified Datasets (CDS) curated to enable accounting and actuarial processes and facilitate efficient answering of business questions. You will guide Engineering to help ensure that the financial data model is correctly implemented in production systems. You will problem solve and collaborate with multiple stakeholders, executing on tasks that range from requirements gathering to detailed optimization of code to brainstorming and implementing quality assurance checks on financial data.
You will report into a Staff Data Scientist.
Work Location:
Oscar is a blended work culture where everyone, regardless of work type or location, feels connected to their teammates, our culture and our mission. This is a hybrid role in our New York City office. You will work part of the time in the office and part of the time remote / work-from-home. #LI-Hybrid
Pay Transparency:
The base pay for this role is $119,200-$156,450 per year. You are also eligible for employee benefits, company equity grants, participation in Oscar's unlimited vacation program and annual performance bonuses.
You must be currently authorized to work in the United States on a full-time basis. Oscar will not sponsor applicants for this role.
Responsibilities
Become a financial data subject matter expert and use that knowledge to understand and organize raw data sources and structure them into CDS which stakeholders can readily rely on and self service with
Partner with the Finance team to expand the breadth and depth of finance CDS to support its processes and to more seamlessly integrate CDS into Finance's systems
Facilitate automation of key Finance team process by programming reports based on complex queries
Partner with Engineering to validate updates to raw financial data structure within an evolving production system and update CDS code accordingly while preventing service interruption for stakeholders
Promote data fidelity in upstream data producing systems and expand quality checks within finance CDS
Conduct root cause analyses of financial data defects and escalate to upstream data owners or cure in finance CDS
Requirements
2+ years of experience in Analytics Engineering, Data Analytics, Data Science, or a related field1+ years of experience developing with modern data transformation and workflow tools such as DBT and Airflow
1+ years of experience with cloud database tools (GCP, AWS, Azure)
Knowledge of a variety of database languages, including SQL, DDL and DML with demonstrated ability to efficiently transform data and databases
Strong communication skills, verbal and written, as demonstrated by experience on at least 1 project requiring translation of business requirements from non technical stakeholders into technical specifications
Bonus Points
Experience working with healthcare data, analytics and reporting, particularly with claims payments data
Experience with Google Cloud Platform and/or DBT
A background in healthcare and/or insurance
This is an authentic Oscar Health job opportunity. Learn more about how you can safeguard yourself from recruitment fraud here.
At Oscar, being an Equal Opportunity Employer means more than upholding discrimination-free hiring practices. It means that we cultivate an environment where people can be their most authentic selves and find both belonging and support. We're on a mission to change health care -- an experience made whole by our unique backgrounds and perspectives..
Pay Transparency:
Final offer amounts, within the base pay set forth above, are determined by factors including your relevant skills, education, and experience.
Full-time employees are eligible for benefits including: medical, dental, and vision benefits, 11 paid holidays, paid sick time, paid parental leave, 401(k) plan participation, life and disability insurance, and paid wellness time and reimbursements.
Reasonable Accommodation:
Oscar applicants are considered solely based on their qualifications, without regard to applicant's disability or need for accommodation. Any Oscar applicant who requires reasonable accommodations during the application process should contact the Oscar Benefits Team (accommodations@hioscar.com) to make the need for an accommodation known.