Salesforce Business Analyst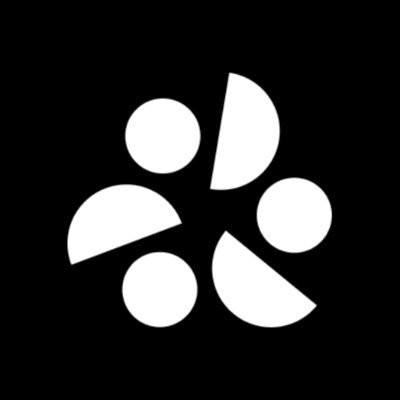 Sharebite
IT, Sales & Business Development
Remote
Posted on Friday, September 15, 2023
About Us
Sharebite is the leading food ordering platform built for companies to feed their employees. Our platform allows their employees to place meal orders with their favorite restaurants while helping to combat food insecurity in local communities. Every meal ordered on Sharebite results in a meal donation through local partners like Feeding America and City Harvest, and to date, we have donated over 7 million meals.
Being well fed is an essential ingredient for employee wellbeing, team performance, and company culture. Join our team and help bring do-good, feel-good eating to the world.
The Role
As the Salesforce Business Analyst , you'll play a vital role on our Revenue Operations team here at Sharebite. We are looking for a proactive individual that can help us continually improve and enhance our Salesforce platform, gathering requirements and feedback, designing scalable best practice solutions, and managing the product road map. You will work closely with team leads across the company and report to our Head of Revenue Operations, and you will oversee the development and day-to-day management of our Salesforce Administrator.
Our Salesforce user experience is of great importance to us, therefore the Salesforce Business Analyst should enjoy all aspects of user management including support tickets, training, and designing solutions with user satisfaction a priority.
We are looking for someone with a deep understanding of the Salesforce platform, who can understand both our current setup and our business objectives, in order to quickly identify areas of improvement. The Salesforce Business Analyst should be comfortable with change management and governance, as well as communicating, prioritizing, and managing all aspects of a Salesforce project. The ideal candidate will be happy liaising with stakeholders at all levels, with the ability to translate technical information into layman's terms, clearly explaining design options and their potential impact.
What You'll Do
This is a varied business facing role, with the following responsibilities:
Own all aspects of user and license management including new user setup/deactivation, roles, profiles, permissions, public groups, OWD, sharing rules

Manage Salesforce configuration changes, including (but not limited to): Flow, assignment rules, approval processes, fields, page layouts, record types, dynamic layouts, apps, actions, custom settings, mobile administration, dashboards and reports

Understanding of basic triggers and Apex code knowledge

Manage Sandbox environment and DevOps releases

Identify and gather requirements, translating into best practice, scalable solutions with a focus on exceptional user experience

Identify unused or underutilized platform features

Create a platform roadmap and define priorities, liaising with stakeholders

Propose and document technical solutions in support of business and team objectives

Own the communication of any platform changes to end users and stakeholders

Manage internal data to improve Salesforce data quality, implementing rules and automation as needed

Conduct proactive system maintenance including Security Reviews, Release Updates, Health Check, and Optimizer

Efficiently address and resolve support tickets

Monitor and improve user adoption through

new user and ongoing user training

Manage integrated applications and third party suppliers including Outreach, Chili Piper, Spekit, Ambition, and others
Required Skills & Experience
Salesforce product knowledge and 3-5 years of hands-on administration experience with Sales Cloud, Support Cloud and a project management tool

Bachelor's/Postgraduate degree, or professional qualification

Trailhead Badges/Super Badges - The more the better

3-5 years of relevant experience (project management, team support, organization, and coordinating with others)

1-2 years of sales, marketing, or customer success experience

Certified Salesforce Administrator

A proactive attitude to platform enhancements

A desire to implement best practice solutions

An ability to work strategically and avoid daily fire drills

Excellent relationship-building skills and ability to liaise with stakeholders at all levels

Understanding of Salesforce sharing and security (roles, profiles, permissions, OWD, sharing rules)

Experience implementing Salesforce configuration changes including (but not limited to): Workflow, Process Builder, fields, page layouts, record types, custom settings, dashboards and reports

Demonstrates enthusiasm towards continued personal/professional development

Active in the Salesforce community

Curious and self-directed problem solver
At Sharebite, we are committed to providing competitive pay and benefits that are in line with industry and market standards. The base compensation range for this role is $80k - $115k per year, however actual compensation packages are based on a wide array of factors unique to each candidate including but not limited to skill set, years & depth of experience, and location.

Salary is just one component of Sharebite's total compensation package, which includes equity, multiple health insurance options, and a wide range of benefits.

At Sharebite, we're passionate about our mission to alleviate hunger and inspire employees to connect their work to a larger purpose. We know being well fed is an essential ingredient for employee wellbeing, team performance, and company culture - we've seen the results! Sharebite is proud to have been recognized as Inc. Magazine's Best in Business (twice), Crain's Best Places to Work NYC (twice), and as a finalist for the U.S. Chamber of Commerce Foundation's 2023 Citizens Awards for companies operating as a force for good.
Join our team and help bring do-good, feel-good eating to the world.
If you are a resident of the State of California and would like a copy of our CA privacy notice, please email hr@sharebite.com.