Assistant Project Manager, Store Construction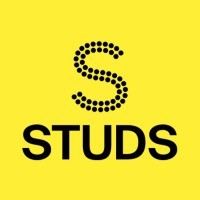 Studs
Operations
New York, NY, USA
Posted on Thursday, June 29, 2023
Studs is an experiential retail and e-commerce brand that has re-imagined the ear piercing experience by offering consultative and expert needle piercing services, combined with a wide assortment of accessibly priced, on-trend earrings.
Based in NYC, the Store Construction Assistant Project Manager (APM) will report to our Sr. Manager of Store Development and will assist in the management of construction projects working with Real Estate, Store Design, Facilities, and Store Operations in support of new store openings. This role will be responsible for supporting store development leadership and project managers by maintaining functional reporting systems and communication.
Salary Range: $80,000 - $90,000
Key Responsibilities:
Works with the Store Development team to assist in the execution of the store build process

Serves as Construction administrator between internal business partners

Enters project data and uploads data files into the central project management database, as needed during the store opening process

Supports all phases of the store turnover process including all turnover conference calls, turnover packages, etc.

Issues construction kick off, project award and turnover notices

Acts as a designated system Champion for the construction team in ProCore. (Provides support, training and system maintenance as needed)

Issues and tracks GC Work authorizations and follows up to ensure weekly project photos, RFI's, and budget / schedule status updates are uploaded into the project management system

Works with Store Development team to follow up on punch list items and ensure timely completion

Maintains communication with business partners regarding progress

Assists construction purchasing with RFPs and answering RFIs

Maintains and renews contact lists of consultants, superintendents and external business partners

Supports finance and project managers on project reconciliation and closeout process

Maintains and issues weekly construction calendars and reports

Conducts miscellaneous administrative tasks including but not limited to copies, note taking, distribution of notes and fielding of calls and questions

Works with external vendors and internal finance team to ensure vendors are paid in a timely manner and inputs all invoices into internal budget sheet

Visits construction sites to document progress and report progress back to internal team

Works with owner vendors to track fabrication timelines and ensure all items are delivered to each site per the project schedule
Areas of Focus:
Project Types

: New Construction / Renovation / Remodel / Special Projects

Process Management

: Pre-construction; Conceptual Budgeting + Scheduling; Scope Definition; Bidding; Permitting; Construction Management / Administration; Punch; Turnover; Closeout

Internal Stakeholders / Partners

: Real Estate, Design, Facilities, FP&A, Compliance and Retail Operations.

External Vendors

: Architect, Engineer, General Contractor, sub-contractors, and Permitting Consultancy.
Requirements:
3-5 years of experience

Ability to read and interpret construction drawings

Familiarity with construction terminology and methods

Strong computer skills with the ability to quickly learn and master software applications

Experience with ProCore a plus

Strong written and oral communication skills

Skilled at working with Google workspace

Skilled at multitasking in a fast paced environment

Strong organization skills and ability to adapt and shift priorities

30% Travel Required
Benefits & Perks
Comprehensive medical, dental, and vision insurance, as well as 401k

Flexible Work Environment (3 days in office, 2 days work from home)

4 weeks accrued Paid Time Off, 7 days accrued Sick Time, 11 paid holidays, and 4 Quarterly Wellness Days (where the whole team takes time off together to recharge)

Three months of paid Parental Leave (biological, adoptive, and foster parents are all eligible)

A paid sabbatical after four years of full-time service

Exclusive employee piercing and jewelry discounts (plus discounts for friends and family)