Mentor Teacher-New York City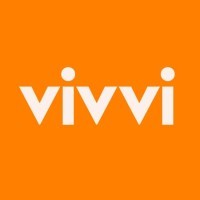 Vivvi
New York, NY, USA
Posted on Saturday, July 15, 2023
About the Role:
Vivvi is looking for a current teacher to support our campuses in coaching and developing teachers, as well as other administrative duties as needed. Mentor Teachers will have a coaching load of 1-4 teachers who they are responsible for supporting, coaching and developing. This is a teacher-administrator hybrid role that includes a stipend of $5,000 per year.
As a Mentor Teacher, you'll:
Lead your classroom as a Head Teacher

Coach and develop a portfolio of 1-4 teachers

Support your coachees in creating a nurturing and enriching classroom environment

Review and provide feedback on teachers' lesson plans and implementation of plans in the classroom

Train teachers on the Vivvi Learning Model, a child-centered, inquiry-based approach

Support Head of School and Education Director in gathering feedback for performance reviews

Maintain up-to-date knowledge of evidence-based early learning practices

Provide professional development as needed

Assist the administrative team in monitoring the front desk during drop off and pick up ensuring that all families, faculty, and guests feel welcome and taken care of
Apply Today If You…
Are currently an educator at Vivvi

Are a strong communicator, team player, and flexible to meet varying needs.

Value and create trusting relationships with children, families, and colleagues

10 years relevant experience

Have experience of interest in coaching other teachers

Are knowledgeable about inquiry based and child centered early childhood education

Hold a Bachelor's Early Childhood Education or a similar field

Hold or are working toward a Masters degree in ECE and initial certification (preferred)
We are proud to be an Equal Opportunity Employer. We do not discriminate on the basis of race, color, ancestry, national origin, religion or religious creed, mental or physical disability, medical condition, genetic information, sex (including pregnancy, childbirth, and related medical conditions), sexual orientation, gender identity, gender expression, age, marital status, military or veteran status, or other characteristics protected by state or federal law or local ordinance.
One of Vivvi's values is to treat each other with honor for the whole person, not just the roles we fulfill. This means we acknowledge each others' rich experience, cultures, backgrounds, perspectives, and skills to reach the best outcomes. Applicants from diverse backgrounds are encouraged to apply.
To be considered, applicants must be based or willing to relocate to NY. Candidates must also be legally authorized to work in the US or possess independent work authorization.
Questions? Reach out to us at hr@vivvi.co and include your resume. We look forward to receiving and reviewing your application!