Assistant Controller, Senior Director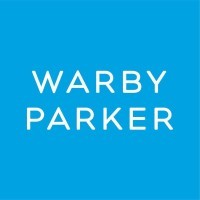 Warby Parker
Accounting & Finance, Sales & Business Development
New York, NY, USA
Posted on Friday, May 26, 2023
Warby Parker is looking for a sharp, motivated Assistant Controller to join our Finance team. In this role, you'll manage the monthly and quarterly financial close activities. You'll hold participants accountable by running a disciplined close process and coordinating activities and analysis with teams across the accounting and finance organization.

Our Assistant Controller will oversee all aspects of the close, including but not limited to product margin, accounting for our retail stores (e.g., fixed assets and leases), corporate and consolidations, and treasury. In this highly collaborative role, you'll work directly with stakeholders across the organization like our Supply Chain, Retail, Product Strategy, and Technology teams. Our ideal candidate is a curious, independent problem-solver who doesn't simply take things as they are, but continuously pushes boundaries and challenges the status quo to improve processes as they go. Sound a lot like you? Read on!
What you'll do:
Lead the preparation, completeness, and accuracy of all aspects of the monthly financial close processes in partnership with others on the team, monitoring close progression and ensuring that tasks are completed in an efficient and sustainable way

Support the company-wide system implementation of Oracle for inventory management and order management, ensuring that financial statement closes are in sync and accurate

Directly oversee and supervise our general ledger functions, including corporate accounting and consolidation, retail, product margin, and treasury subfunctions

Ensure all balance sheet accounts are reconciled on a monthly basis with detailed review procedures performed over the account analysis—and review key estimates on a quarterly basis, such as inventory and refund reserves

Lead external audit activities and audit preparation

Drive a continuous improvement approach to develop strategies that improve accounting operations efficiencies, effectiveness, and scalability, including the development and execution of policy, process, and system changes

Assist with the development, implementation, and documentation of internal controls

Manage, mentor and train managers as well as other team members
Who you are:
Backed by 7–10 years of experience in an accounting leadership role at a public or private company

An expert in (and experienced with) month-end close procedures, operations, accruals, internal controls, foreign currency issues, and analytics

Well-versed in US GAAP

Ultra-proficient in Excel
Some benefits of working at Warby Parker for full-time employees:
Health, vision, and dental insurance
Life and AD&D Insurance
Flexible vacation policy
Paid Holidays
Retirement savings plan with a company match
Parental leave (non-birthing parents included)
Short-term disability
Employee Assistance Program (EAP)
Bereavement Support
Optical Education Reimbursement
Free eyewear
And more (just ask!)
Warby Parker requires all newly hired in-person or hybrid employees to be fully vaccinated against COVID-19 by their start date. Warby Parker is an equal opportunity employer and will provide reasonable accommodation, as necessary with federal, state, or local law, to those individuals who are unable to be vaccinated.
Warby Parker, in good faith, believes that the posted salary range is accurate for this role in New York City at the time of posting. Warby Parker may pay more or less than the posted range based on factors such as relevant experience and skills, qualifications and location, among others. This range may be modified in the future. In addition to base salary, this role is also eligible to receive a cash bonus and an equity bonus as part of the total compensation package. Details and eligibility will be discussed during the application process.
New York City Pay Range
If you are a California resident, please review the additional privacy disclosures available in Section 8 of our Privacy Policy, which provides a summary of how we collect, use, disclose, and share personal information about you and explain your rights under the California Privacy Rights Act ("CPRA").
About Us:
Warby Parker was founded with a mission: to inspire and impact the world with vision, purpose, and style.
We're constantly asking ourselves how we can do more and make a greater impact, and that starts by reimagining everything that a company and industry can be. We want to demonstrate that a business can scale while doing good in the world, without charging a premium for it. And we've learned that it takes creativity, empathy, and innovation to achieve that goal.
Since the day we launched in 2010, we've pioneered ideas, designed products, and developed technologies that help people see. We offer everything you need for happier eyes at a price that leaves you with money in your pocket, from designer-quality glasses and contacts to eye exams and vision tests, and you can meet us online, at our stores, or even in your home. Wherever and whenever you need it, we're there to make exceptional vision care simple and accessible. (Delightful, too.)
Ultimately, we believe in vision for all, which is why for every pair of glasses or sunglasses we sell, a pair of glasses is distributed to someone in need through our Buy a Pair, Give a Pair program.