Courier Dispatch Operations Lead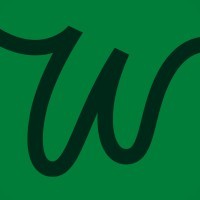 WONDER
Operations
Brooklyn, NY, USA
Posted on Tuesday, July 11, 2023
About the role
As a Dispatch Operations Lead, you will be essential in executing the Wonder experience. In this role, you are an important connection point to our customers and bringing our brand to life by accurately and efficiently reviewing orders, assigning delivery, and controlling the flow between all departments in the restaurant.
As a Dispatch Operations Lead, you will:
Act as liaison between completed orders and couriers
Reviews final orders to ensure completeness and accuracy
Adheres to takeout/delivery packaging guidelines to ensure consistent guest experience
Follow processes to ensure order accuracy and timeliness
Maintains a clean an organized station. Ensures cleanliness of packaging material
Provide additional operational support as needed
Dispatch Operations Lead role details
Salary: $22/hr
Job Location: Brooklyn, NYC
PT 30-35 hours w/Benefits
Shift Details: Evenings and weekends are required
Career advancement opportunities
The experience you have
1-2 years of experience working in a fast-paced restaurant environment or a related field
Previous host/cashier experience in restaurant or hospitality is a plus.
An eye for detail and a drive for efficiency and accuracy
Ability to work as a team member and prioritize tasks
Comfortable using tech and apps, bonus points for logistic
Maintains composure and consistently follows policy and procedure
Benefits
Medical, dental, vision

Health savings account with employer match

100% employer paid life insurance

2x pay if you work on holidays

Learning and development opportunities to advance your career

Wonder offers hourly employees stock options
About Us
Imagine: 30 unique restaurants to order from, brought to your door in under 30 minutes. That's what our customers experience.
At Wonder, we want to make world-class food within reach, no matter where you live. That's why we've created a vertically integrated, new standard of dining that will allow you to enjoy menus from award-winning chefs and iconic restaurants across the country, all in one place. Our elevated brick + mortar locations will offer pick up and dine in options, as well as delivery to your home.
As a food-tech startup backed by top-tier venture capitalists and led by a team of experienced entrepreneurs—including some of the most accomplished leaders in the technology, culinary, and logistics industries—we're growing. Join us in pioneering a new category of dining called "Fast-Fine", and revolutionizing the way people eat.
A final note
At Wonder, we believe that in order to build the best team, we must hire using an objective lens. We are committed to fair hiring practices where we hire people for their potential and advocate for diversity, equity, and inclusion. As such, we do not discriminate or make decisions based on your race, color, religion, gender identity or expression, sexual orientation, national origin, age, military service eligibility, veteran status, marital status, disability, or any other protected class. If you have a disability, please let your recruiter know how we can make your interview process work best for you.
We look forward to hearing from you! We'll contact you via email or text to schedule interviews and share information about your candidacy.