Facilities & Equipment Maintenance Technician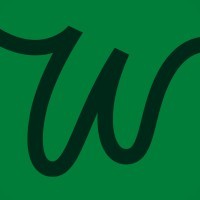 WONDER
Operations
New York, NY, USA
Posted on Wednesday, July 26, 2023
About the role
The Facilities and Equipment Maintenance Technician will be responsible for ensuring all Wonder restaurant equipment and facilities are fully functional. Scope will include repairs and maintenance of kitchen equipment, HVAC, refrigeration, and plumbing systems. This candidate is to assist the day-to-day operations and upkeep of locations in the region assigned.
Carry out repairs and maintenance assigned by manager
Verify repairs are completed correctly and to company standards
Maintenance of building systems HVAC/Plumbing/Electrical
Maintenance of kitchen equipment
Light fabrication, sheet metal or non structural brackets
Troubleshooting 12VDC, 120V and 240V AC circuits
Perform all tasks in a safe efficient manner in compliance with safety rules and regulations.
Utilize BMS software to track issues and keep detailed records of all maintenance history.
Assist in identifying spare parts required for repairs
Maintain a professional appearance and attitude at all HDR and related facilities.
Adherence to company policies , values, and any or all local and or federal regulations pertaining work to performed
Perform other duties within ability assigned by management
Role Details
Pay Rate: $32/hour
Job location: Manhattan, NYC and multiple NYC locations
Full Time with benefits, potential early morning starts, and schedules may vary
Qualifications
High school education or equivalent – trade school or vocational school a plus
Minimum 3-5 years experience in appliance repair or related mechanical skilled trades
Strong mechanical skills
Knowledge of plumbing, HVAC and Refrigeration systems
Section 608 license a bonus
Experience with AC and DC electrical systems
Strong electrical troubleshooting skills
Welding experience a bonus
Valid driver's license required
Ability to work with minimal supervision
Must be organized, detail oriented, and able to multitask
Clean driving record with minimal points/violations
Strong teamwork, interpersonal relations, communication, active listening, and analytical skill
Must be at least 18 years old and legally authorized to work in the U.S.
Benefits
Medical, dental, vision

Health savings account with employer match

100% employer paid life insurance

2x pay if you work on holidays

Learning and development opportunities to advance your career

Employee stock options
Note: Some of our benefits vary by state and depend on the number of hours you work.
About Us
Imagine: Within the tap of a button, a perfectly prepared meal from your choice of cuisines appears at your doorstep in minutes. That's what our customers experience.
At Wonder, we believe everyone has the right to great food. That's why we've created the next generation of restaurant chains powered by an advanced mobile platform that lets our customers experience the world's most delicious food—anytime, anywhere. We partner with world-renowned chefs to craft exclusive menus and bring their unique recipes right to you on our mobile restaurants.
As a food-tech startup backed by top-tier venture capitalists and led by a team of experienced entrepreneurs—including some of the most accomplished leaders in the technology, culinary, and logistics industries—we're growing fast. Join us in pioneering a future that approaches food equitably, sustainably, and thoughtfully. You'll work in a supportive and collaborative environment where our culture and our values—Mastery, Compassion, and Courage—are taken as seriously as delivering an incredible experience for our customers.
An AEDT (Automated Employment Decision Tool) is employed in the assessment of applicants for the positions being recruited for in order to gauge the following pertinent qualifications or traits:
The candidate's ability to perform the tasks in the available job role.
The candidate's self-rated skill proficiency.
The candidate's fit for this job posting.
More information about the type, source, and retention policy relating to data collected for the AEDT can be found on the privacy policy here. We retain your personal information for as long as is necessary to manage your application for and employment with the Company and in accordance with our data retention schedule. We may retain your personal information for longer if it is necessary to comply with our legal or reporting obligations (for example, if we are required to retain your data to comply with applicable laws), resolve disputes, enforce our legal agreements and policies, address other legitimate business needs, or as permitted or required by applicable law. We may also retain your personal information in a deidentified or aggregated form so that it can no longer be associated with you. To determine the appropriate retention period for your personal information, we consider various factors such as the amount, nature, and sensitivity of your information; the potential risk of unauthorized access, use or disclosure; the purposes for which we collect or process your personal information; and applicable legal requirements. Personal information does not include certain categories of information, such as publicly available information from government records, personal information you make available to the public, and deidentified or aggregated information.
A final note
At Wonder, we believe that in order to build the best team, we must hire using an objective lens. We are committed to fair hiring practices where we hire people for their potential and advocate for diversity, equity, and inclusion. As such, we do not discriminate or make decisions based on your race, color, religion, gender identity or expression, sexual orientation, national origin, age, military service eligibility, veteran status, marital status, disability, or any other protected class. If you have a disability, please let your recruiter know how we can make your interview process work best for you.
We look forward to hearing from you! We'll contact you via email or text to schedule interviews and share information about your candidacy.