Security Operations Engineer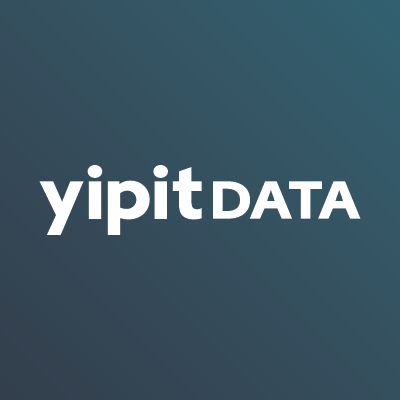 YipitData
Operations
Remote · United States
Posted on Thursday, May 18, 2023
About Us:
YipitData is the leading market research and analytics firm for the disruptive economy. We analyze billions of alternative data points every day to provide accurate, detailed insights on ridesharing, e-commerce marketplaces, payments and more. Our on-demand insights team uses proprietary technology to identify, license, clean and analyze the data many of the world's largest investment funds and corporations depend on.
For three years and counting, we have been recognized as one of Inc's Best Workplaces. We are a fast-growing technology company backed by The Carlyle Group and Norwest Venture Partners. Our offices are located in NYC, Austin, Miami, Denver, Mountain View, Seattle, Hong Kong, Shanghai, Beijing, Guangzhou, and Singapore. We cultivate a people-centric culture focused on mastery, ownership, and transparency.
About The Role:
We are seeking a Security Operations Engineer to join our small, but growing team of security and privacy professionals. In this role, you will be at the forefront of designing and building security and privacy protection into our information systems and services. Your focus areas will include infrastructure security, application security, and system monitoring, and the position will report to our Chief Information Security Officer.
Given that this position will help build and scale the technical protection measures we apply to our systems and ensure we are properly securing our most sensitive data, this position is a fantastic opportunity for candidates with experience as a cybersecurity practitioner and with experience working with Amazon Web Services (AWS). Additionally, experience in cloud and infrastructure security, security architecture, and DevSecOps is recommended as this role will enable you to leverage and build upon those skills.
This is a remote-friendly opportunity that can sit in NYC (where our headquarters are located), one of our office hubs (Austin, Miami, Denver, Mountain View, or Seattle), or anywhere else in the US. However, depending upon where the remote work is performed, income could be subject to New York State tax withholding. Please note that we pay NYC-based salaries for US roles regardless of where employees choose to work.
In This Role, You'll Gain Experience In:
Owning high-impact work to identify and resolve security weaknesses in our systems

Implementing and operating technical security, privacy and compliance controls.

Driving security team efficiencies in order to elevate the team's work to focus on more advanced tasks.

Collaborating with and coaching IT, engineering, legal and business teams on security best practices

Building innovative security solutions that stress the limitations of our systems, enable business innovation, and strengthen the resilience of day-to-day processes.
As a Security Operations Engineer, You Will:
Develop, deploy, and operate the security team's technology stack

Define and implement best practices for protecting our IT, cloud infrastructure, and applications.

Build tooling to support security, privacy, and compliance requirements and implement technical controls that support the company's information security program.

Support engineering teams as they architect, deploy, and operate infrastructure and applications and collaborate with stakeholders across Engineering, Legal, and Product teams to manage and support security and privacy protections within different internal data pipelines.

Share knowledge, best practices, and training on security topics across the organization.
On a given day, you might:
Integrate or automate security tools to take action or "self-heal" as a result of a vulnerability or security finding.

Work with team members and stakeholders to investigate and resolve critical security vulnerabilities.

Configure/harden systems for optimal security.

Assist IT and engineering teams with building security into applications and systems.

Implement CI/CD system checks that enforce internal security standards.

Review security logs, events and alerts, and work with colleagues in order to remediate any findings.

Support security incidents.
You Are Likely To Succeed If You Have:
Bachelor's or Master's degree in

Computer Science, Engineering, Information Security, STEM or a related technical discipline, or equivalent experience

5+ years of experience in information technology, information security administration, DevSecOps or cybersecurity as a practitioner

3+ years experience with operations and security of Amazon Web Services (AWS).

Familiarity with popular cloud SaaS tools, such as Google Workspace, Salesforce, Slack, etc.

Understanding of CloudFormation and Terraform

Up-to-date understanding of a wide range of incident response, system configuration, vulnerability management and hardening guidelines.

Ability to collaborate with others to reduce attack surfaces while performing rapid, continuous implementation.

Ability to write and implement scripts in a language such as Python, Bash or Ruby

Understanding of OWASP, CVSS, the MITRE ATT&CK framework and SDLC principles.

Knowledge of security requirements related to frameworks such NIST 800-53, ISO 27001, or SOC2

You are a methodical problem solver and self-starter requiring minimal supervision.

You have strong verbal and written communication skills
What We Offer:
Our compensation package includes comprehensive benefits, perks, and a competitive salary:
We care about your personal life and we mean it. We offer flexible work hours, flexible vacation, a generous 401K match, parental leave, team events, wellness budget, learning reimbursement, and more!

Your growth at YipitData is determined by the impact that you are making, not by tenure, unnecessary facetime, or office politics. Everyone at YipitData is empowered to learn, self-improve, and master their skills in an environment focused on ownership, respect, and trust.

The annual base salary for this position is anticipated to be $140K ~ $160K. The final offer may be determined by a number of factors, including, but not limited to, the applicant's experience, knowledge, skills, and abilities, as well as internal team benchmarks. The final offer may include a bonus.
The compensation package also includes equity.
This role may be performed fully remotely within the United States. Please note that our US headquarters are located in NYC. We also have office hubs in Austin, Miami, Denver, Mountain View, and Seattle. If the remote work is performed outside of these offices, income may be subject to New York State tax withholding.
We are committed to equal employment opportunity regardless of race, color, ancestry, religion, sex, national origin, sexual orientation, age, marital status, disability, gender, gender identity or expression, or veteran status. We are proud to be an equal opportunity employer.