Data Specialist - Retail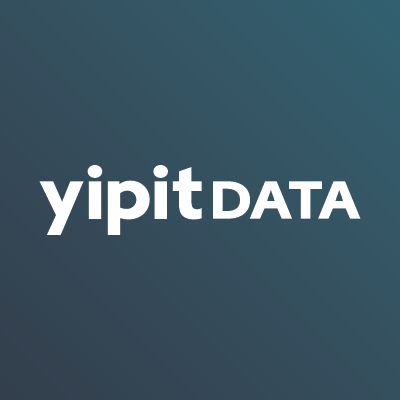 YipitData
IT
Remote · United States
Posted on Saturday, September 2, 2023
About Us:
YipitData is the leading market research and analytics firm for the disruptive economy. We analyze billions of alternative data points every day to provide accurate, detailed insights on ridesharing, e-commerce marketplaces, payments, and more. Our Investor and Corporate Data Teams use proprietary technology to identify, license, clean, and analyze the data many of the world's largest investment funds and corporations depend on.
For three years and counting, we have been recognized as one of Inc's Best Workplaces. We are a fast-growing technology company backed by The Carlyle Group and Norwest Venture Partners. Our offices are located in NYC, Austin, Miami, Denver, Mountain View, Seattle, Hong Kong, Shanghai, Beijing, Guangzhou, and Singapore. We cultivate a people-centric culture focused on mastery, ownership, and transparency.
This is a remote-friendly opportunity that can sit in NYC (where our headquarters are located) or anywhere in the US, including in any of our US offices listed above.
Why You Should Apply NOW:
The Retail team is the engine behind rapidly growing product offerings on both the Investor and Corporate side of YipitData's business
This role involves getting into the data sources and methodologies that produce granular insights you cannot get anywhere else - the learning experience is unparalleled
The Retail team has developed a great deal already. You'll have supportive team members who can share the lessons we've learned and speed up your growth and development
As a "Data Specialist - Retail" You Will:
Be the primary owner of high-impact work in the Retail space, such as running or building new data products end-to-end, running centralized data processing activities the broader Data team relies on, or building clean granular data feeds that help clients dive into data
Work with massive amounts of data to help answer our clients' key questions about the companies we cover and the datasets we analyze. You will learn about our proprietary methods and techniques to ensure data accuracy and derive key insights
Become a trusted and reliable resource for our internal stakeholders or clients and work with them to identify and answer their key questions. You'll gain insight into how clients at the world's largest investment firms, retailers, and retail brands use data in their investments and business strategy decisions
Improve our products, data pipelines, or data feeds by developing entirely new methodologies and features for our products, exploring and scaling use across the data team of new third-party datasets, or creating new modules to make our raw feeds data experience better. We value self-improvement and experimentation and expect you to enhance the products, pipelines, or data feeds that you own
Learn or sharpen existing SQL and Python skills starting with our two-month new hire training program that will teach you SQL, PySpark, and Python fundamentals as well as our internal tools and processes
You Are Likely To Succeed If:
You have a strong ownership mentality and want to ensure our products are the best in the world
You have strong attention to detail
You are a methodical problem-solver
You can clearly communicate complex concepts, both orally and written
You strive to make tasks as efficient as possible
You have the ability to manage multiple priorities
You are experimental and curious - you aren't afraid of changing the status quo
You are enthusiastic about making a big impact at a rapidly growing company
What We Offer:
Our compensation package includes competitive salary and comprehensive benefit offerings.
Opportunities to build a career as a manager or individual contributor through our career ladder that promotes based on impact. You will have regular career conversations with your manager where you will discuss your short and long-term career goals. We are committed to helping you develop in your career and offer the potential for internal mobility opportunities
We care about your personal life, and we actually mean it. We offer flexible work hours, a hybrid work environment, unlimited vacation, a generous 401K match, parental leave, team events, a wellness budget, learning reimbursement, monthly WFH budget for remote workers, and more!
Through our HR platform, you'll get to choose from a variety of health plans starting at no monthly out-of-pocket premium, dental, vision, 401k match, and commuter benefits!
Your growth at YipitData is determined by the impact that you make, not by tenure, unnecessary facetime, or office politics. Everyone at YipitData is empowered to learn, self-improve, and master their skills in an environment focused on ownership, respect, and trust.
The annual base salary for this position is anticipated to be $73K-$90K. The final offer may be determined by a number of factors, including but not limited to: the applicant's experience, knowledge, skills, and abilities, as well as internal team benchmarks.
This role may be performed fully remotely within the United States. Please note that our US headquarters are located in NYC. We also have office hubs in Austin, Miami, Denver, Mountain View, and Seattle. If the remote work is performed outside of these offices, income may be subject to New York State tax withholding.
We are committed to equal employment opportunity regardless of race, color, ancestry, religion, sex, national origin, sexual orientation, age, marital status, disability, gender, gender identity or expression, or veteran status. We are proud to be an equal-opportunity employer.
<img height="1" width="1" style="display:none;" alt="" src="https://px.ads.linkedin.com/collect/?pid=4341228&conversionId=10486642&fmt=gif" />